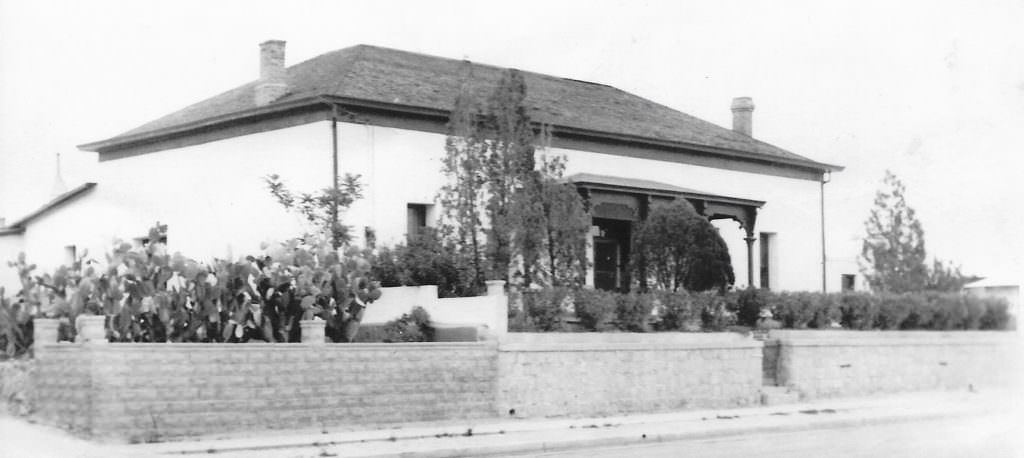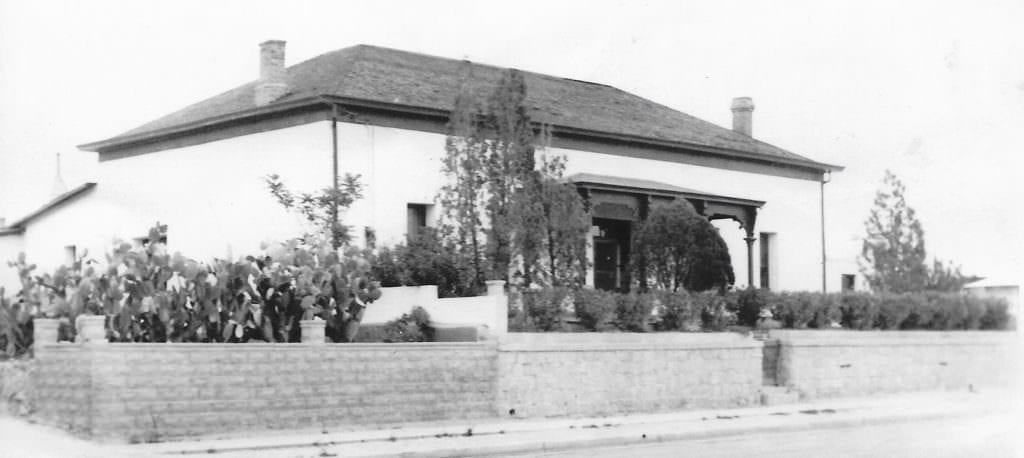 The Otero family has been a prominent part of Arizona history since 1789, when Don Torvivo de Otero received a land grant from the king of Spain for land in the area known as the Primeria Alta, which is now southern Arizona and northern Mexico. This land grant was near what today is Tubac, Arizona. In 1861, Manuel Otero, grandson of Don Torvivo de Otero, built one of the earliest homes in Tucson, and for years it sat alone on a hill overlooking the courthouse.
The Otero porch has been in the courtyard of the Arizona History Museum since it was saved when the house, at 219 S. Main Street, was demolished during the urban renewal of the 1960's. Throughout the years, the porch has watched over weddings, museum guests, and our local school of desert pupfish.
In addition to the Otero porch and on the opposite side of the courtyard are the shuttered windows and entrance of the original Jacobs home on Alameda. Barron Jacobs and brother Lionel were merchants and established the first locally owned bank in Tucson, the Pima County Bank which ultimately became Valley National Bank.
Participate in this needed restoration project. All proceeds from the fundraiser will go toward restoring the Otero Porch, Jacobs shutters and door, remodeling the courtyard, and will also allow us to create a better habitat for our desert pupfish.
How to participate:
Step 1: Click here to pay online:


If you would like to pay by check through the mail, download the PDF form (Courtyard Brick Rack Card) and mail the registration form and your payment to:
Friends of Arizona History, Inc.
Arizona History Museum
949E. Second Street
Tucson, AZ 85719