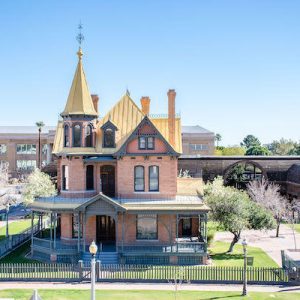 Heritage Square is the oldest remaining residential block in the City of Phoenix. With ten fully restored buildings, the Square offers visitors a unique look into the vibrant history of Phoenix at the turn of the 19th century. Let the memories of yesteryear envelop you at this Phoenix Point of Pride that's on the National Register of Historic Places. Here you can tour the museum, visitor center, and Heritage Gallery and enjoy the gardens, stroll under the Lath Pavilion, and savor a meal at a James Beard award-winning restaurant.
azhistadmin May 22nd, 2022
Posted In: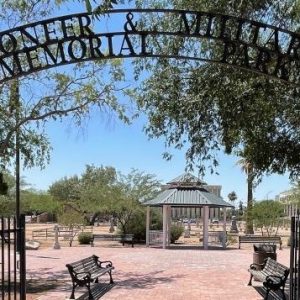 Pioneer and Military Memorial Park contains the oldest existing seven cemeteries within the city limits of Phoenix and the 1897 Victorian Smurthwaite House. The cemeteries are located within a prehistoric Hohokam Indian site known as La Villa. Established between 1884 and 1898, the cemeteries closed to burials in 1914. The cemeteries contain the rich history of Phoenix and its settlers. Those buried in the cemeteries include Darrell Duppa who gave Phoenix its name and Jacob Waltz of the fabled "Lost Dutchman Mine." People of all ethnicities, cultural backgrounds, wealthy, poor and the unknown are buried in PMMP.
azhistadmin May 22nd, 2022
Posted In: