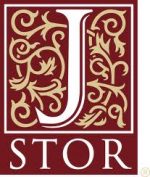 JSTOR (1960-2016)
JSTOR is a digital library for scholars, researchers, and students that provides access to journal articles, books, and primary sources. AHS Members receive free online access to back issues of The Journal of Arizona History that have been uploaded to JSTOR. Currently, all volumes from 1960 through 2016 are available online. 2017 will soon be available on JSTOR. A current email address is required for enjoying this benefit.
AHS members will receive an access email from JSTOR, and members manage their own accounts. Access JSTOR.
Project MUSE (2018 – Present)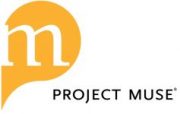 Project MUSE is a provider of digital humanities and social science content around the world. It holds scholarly journals and books from hundreds of publishers and presses. Its mobile-friendly platform offers unlimited printing and downloading, easy search features, and is compliant with US and international accessibility standards.
During this time when many schools have closed and access to libraries and archives are limited, the Journal of Arizona History is now free and open to access via Project MUSE until June 30, 2020. Enjoy FREE access to the 2018 and 2019 issues as well as the brand new Spring 2020 issue devoted to Barry Goldwater's 1964 presidential run.
Visit Project MUSE to access the Journal.
New "Ask the Author" Program Series! Join us on May 20 and June 10 for conversations with the Journal of Arizona History authors. Learn more at our Arizona History Digital Hub.
To enjoy printed copies of the Journal of Arizona History, become a member today.