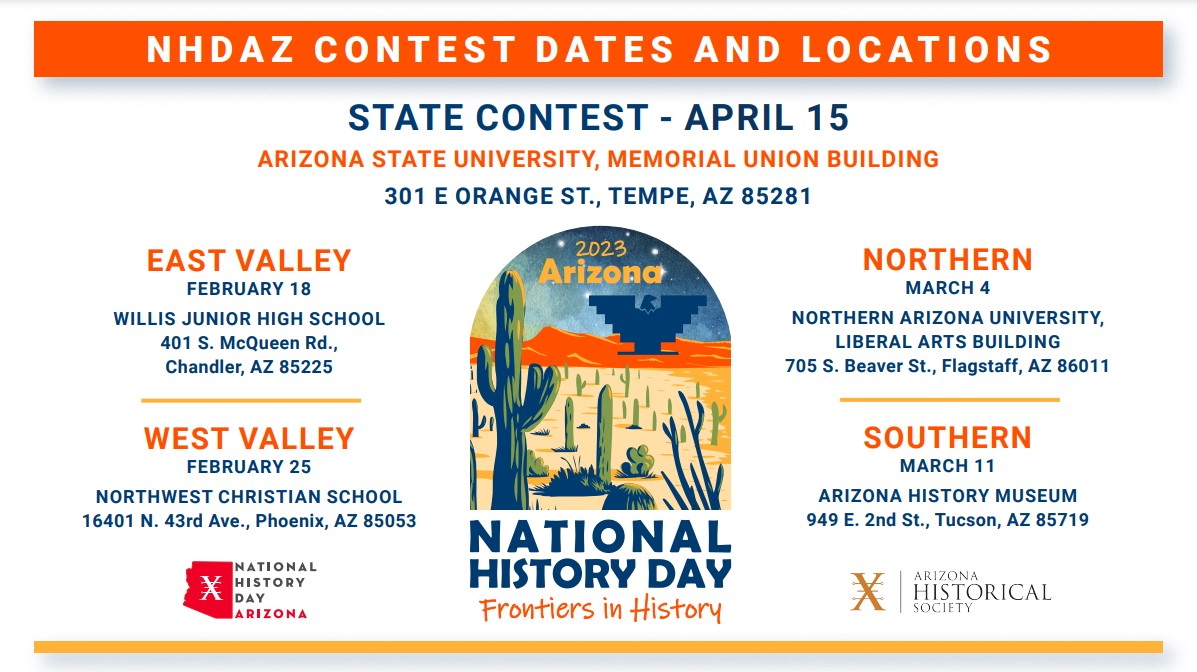 NHDAZ Events, Workshops, and Competitions
Competition Dates & Locations:
February 18th: Eastern Regional Competition @ Willis Jr. High School, Chandler, AZ
February 25th: Western Regional Competition @ Northwest Christian School, Phoenix, AZ
March 4th: Northern Regional Competition @ Northern Arizona University- Liberal Arts Building, Flagstaff, AZ
March 11th: Southern Regional Competition @ Arizona History Museum, Tucson, AZ
April 15th: NHDAZ State Competition @ Arizona State University- Memorial Union Building, Tempe, AZ
2023 Theme Book – Frontiers in History: People, Places, Ideas
Watch the video!
Learn more on the NHD website.
National History Day in Arizona is supported by Arizona Humanities, SRP, and the Historical League, Inc.