About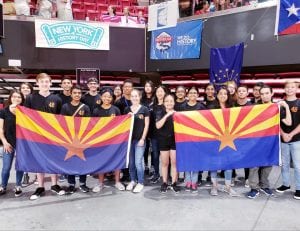 National History Day Arizona (NHDAZ) is a signature program of the Arizona Historical Society. Developed for middle and high school students, National History Day Arizona makes history come alive by engaging them in the discovery of the historical, cultural, scientific, and social experiences of the past. Through in-depth research, project-based learning, hands-on experiences, and presentations; Arizona students become better prepared to inform the present and shape the future. NHDAZ inspires teachers and students through challenging classroom activities, after school clubs, weekend workshops, and exciting competitions transforming history education and instruction.
News and Upcoming Events
NHDAZ New Teacher Workshop
Saturday, September 21, 2019
8:30 a.m. – 12:00 p.m.
SRP Heritage Center (1500 North Mill Avenue, Tempe, AZ. 85281)
Professional Development Hours and Brunch!
Teachers can register by emailing [email protected] or calling 480-770-4570
Join us to learn all about National History Day (NHD) and how to implement the program in your classroom. NHD focuses on historical research, interpretation and creative expression for 6th to 12th-grade students. The theme for NHD 2020 is Breaking Barriers in History. Join over 30,000 teachers and half a million students who participate annually.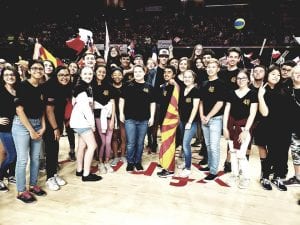 Arizona Students Win Top Prizes at the 45th Annual National History Day Contest
In June 2019, Arizona traveled to Washington D.C. to compete at the National History Day competition. Read more about how Arizona students received recognition in multiple categories. Read more about National History Day 2019.