About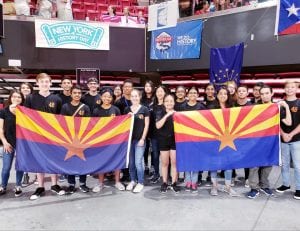 National History Day Arizona (NHDAZ) is a signature program of the Arizona Historical Society. Developed for middle and high school students, National History Day Arizona makes history come alive by engaging them in the discovery of the historical, cultural, scientific, and social experiences of the past. Through in-depth research, project-based learning, hands-on experiences, and presentations; Arizona students become better prepared to inform the present and shape the future. NHDAZ inspires teachers and students through challenging classroom activities, after school clubs, weekend workshops, and exciting competitions transforming history education and instruction.
News and Upcoming Events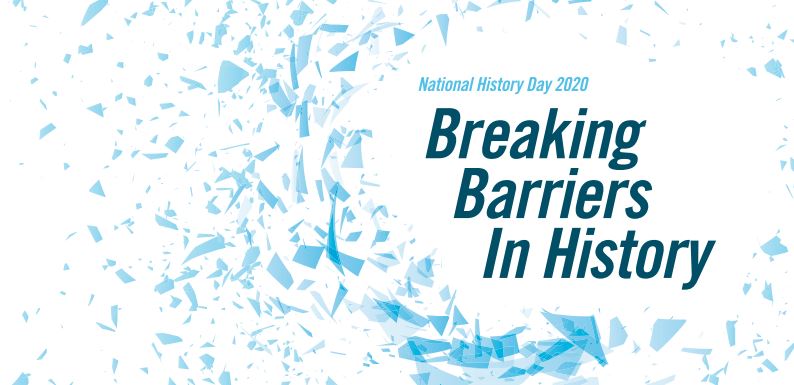 2020 Contest Information
The 2020 NHD AZ Contest Registration opens on Monday, December 2nd. Please review the regional competition dates and locations. Students must attend one, but only one, regional competition to advance to the state competition. To register, visit the NHD AZ website.
Interested in being a judge for a competition? We are looking for people excited about history and empowering students! Visit the NHD AZ website to sign up and be a judge.
Northern Regional Competition: Saturday, February 8, 2020 @ NAU Language and Literature Building, Flagstaff, AZSouthern Regional Competition: Saturday February 15, 2020 @ Flowing Wells High School, 3725 N Flowing Wells Rd, Tucson, AZ 85705
Central Arizona Regional Competition: Saturday, February 22, 2020 @ SRP Headquarters, 1500 NORTH Mill Ave., Tempe, AZ. 85281
Valley of the Sun Regional Competition: Saturday, February 29, 2020 @ Willis Junior High, 401 S McQueen Rd, Chandler, AZ 85225
​Arizona State Affiliate Competition: Saturday, March 21, 2020 @ Arizona State University, Memorial Union, second floor
For more information, contact Stacey Trepanier at [email protected] or visit http://www.nhdaz.org/.
Arizona Students Win Top Prizes at the 45th Annual National History Day Contest
In June 2019, Arizona traveled to Washington D.C. to compete at the National History Day competition. Read more about how Arizona students received recognition in multiple categories. Read more about National History Day 2019.