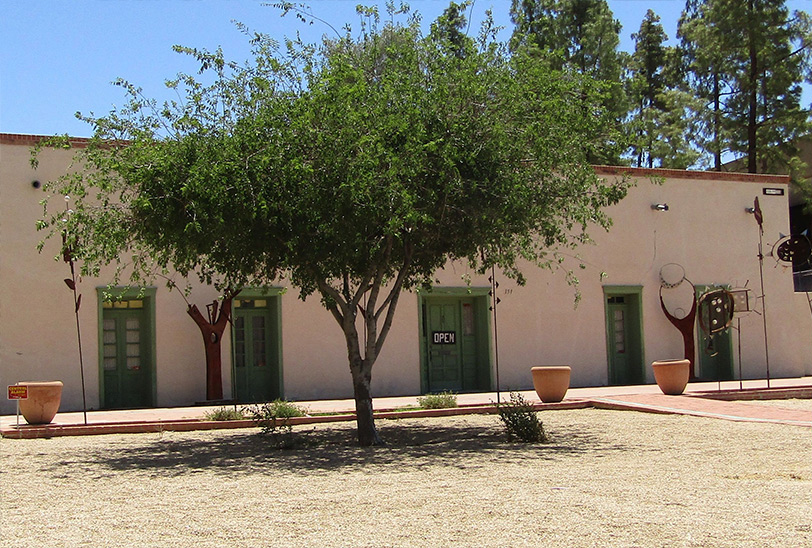 Mexican American Heritage and History Museum at the Historic Sosa-Carrillo House
Since its purchase from the city of Tucson in 1973 for the sum of $1,600, the historic Sosa Carrillo House in downtown Tucson has shone under the stewardship of the Arizona Historical Society as a significant site and testament to the past of southern Arizona.  First constructed between 1858 and 1878, the house today represents one of the last vestiges of the original Mexican barrio in Tucson that was otherwise destroyed in the later urban renewal push in the late 1960s.  In the stories of its changing use and the shifting landscape of the buildings around it, the home is a living witness to three centuries of adaptation and use in "the Old Pueblo."  For just over 50 years, the Arizona Historical Society has stewarded the site, overseeing many iterations of restoration to bring the home back to its original state.
From repairs to its roofing to electrical to foundation to the original adobe walls, the home has been warmly received and cared for across this time. AHS is thrilled to have worked with our local partners and tenants, Los Descendientes and the Borderlands Theater, with their presence since 2020 to help occupy and reopen the site with a new museum and programming. In April, 2023 the house was sold to Rio Nuevo who will be continuing this restoration. Through their efforts and energy, the Sosa Carrillo House has been given new life and transformed again from a building to a home.
Hours: Open Thursdays from 10:00 a.m. – 7:00 p.m. or by appointment.
The Sosa-Carrillo House is located at 151 S. Granada Avenue, on Congress St. and Granada Avenue. Parking is available in the Tucson Convention Center parking lot, which can be accessed from Granada Avenue.
For more information about the sale and the continued operations of the Sosa-Carillo House can be found here.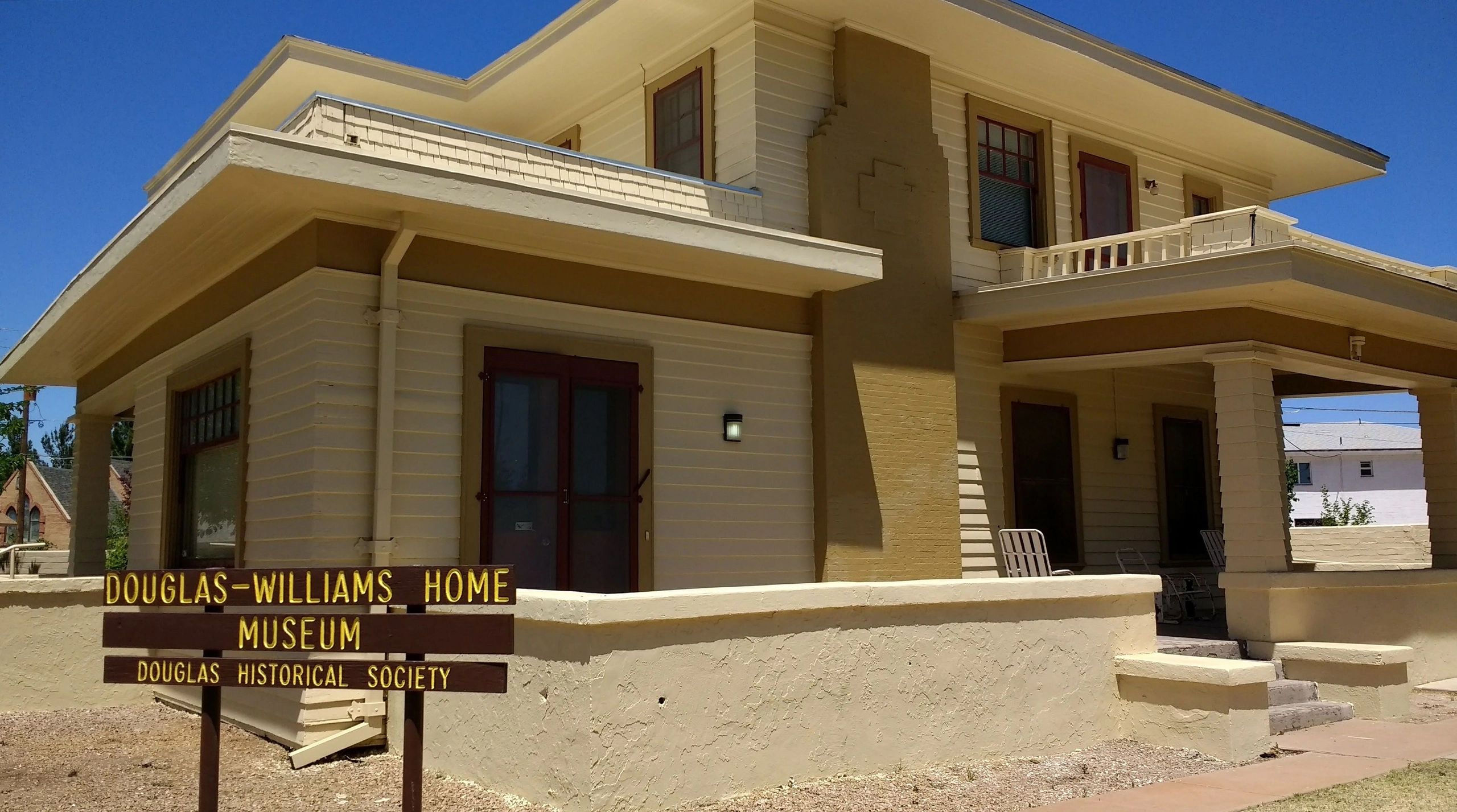 Douglas-Williams House
Owned successively by mine owner and banker James S. ("Rawhide Jimmy") Douglas and rancher and mayor Ben F. Williams, Sr., the Douglas-Williams House currently hosts the Douglas Historical Society, the Douglas High School Alumni Association, and the Cochise County Historical Society. Visit the Douglas-Williams House website for museum hours and information.
1001 D Ave., Douglas, AZ 85607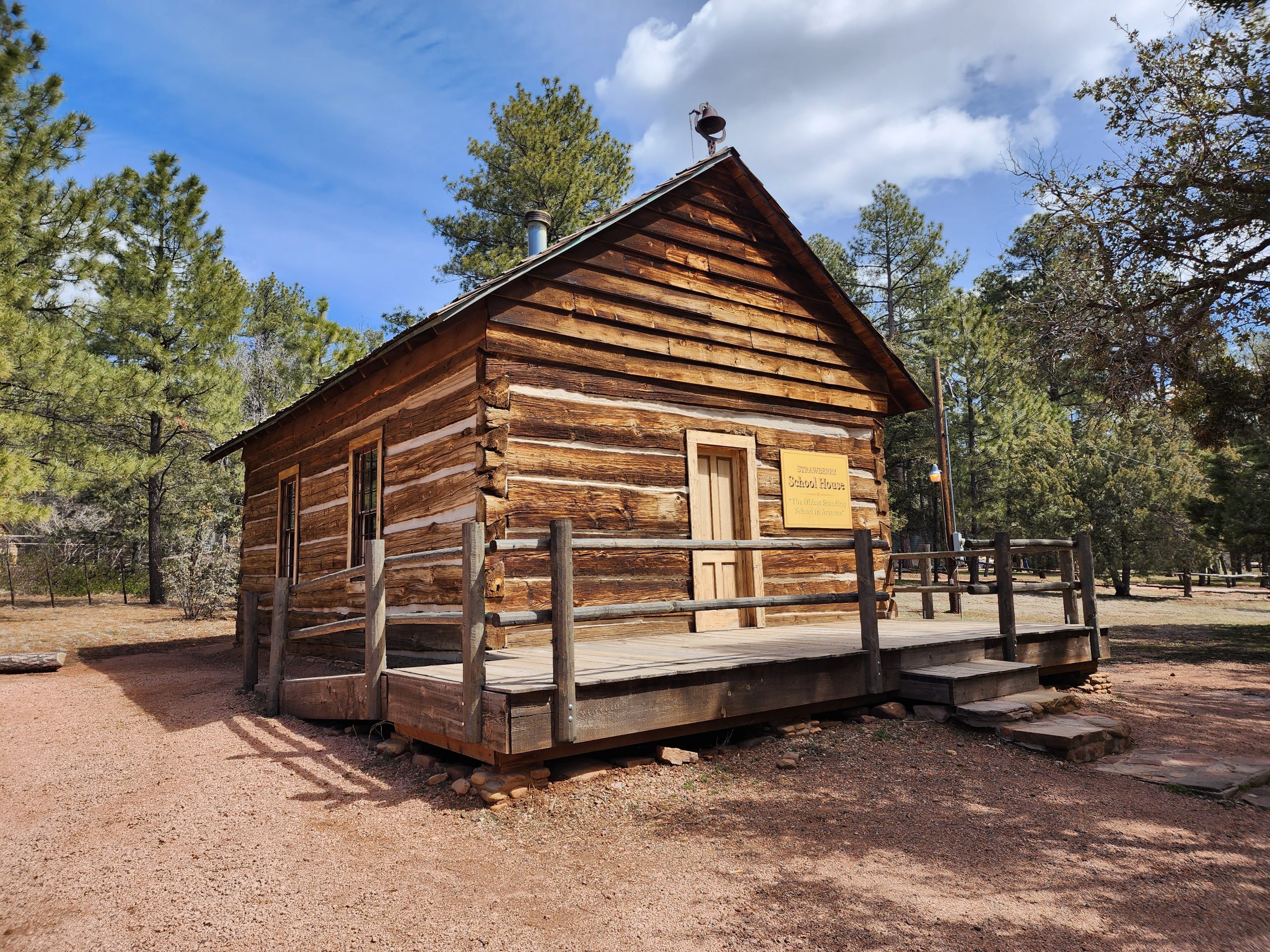 Strawberry Schoolhouse
Built in the Strawberry Valley in 1885, this one-room structure is reputedly Arizona's oldest standing school house. This home is operated as a museum by the Pine-Strawberry Archeological and Historical Society, Inc. Visit the Strawberry Schoolhouse website for museum hours and information.
9277 Fossil Creek Rd., Strawberry, AZ 85544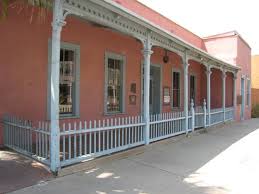 Charles O. Brown House
Constructed of adobe in the late 1840s, this house is likely Tucson's oldest building. Among other things, Charles O. Brown is known for building the Congress Hall Saloon and for serving on Tucson's first city council. The home features both southern Arizona and Sonora traditional architecture. This historic building is not currently operated as a museum.
40 W. Broadway Blvd., Tucson, AZ 85701