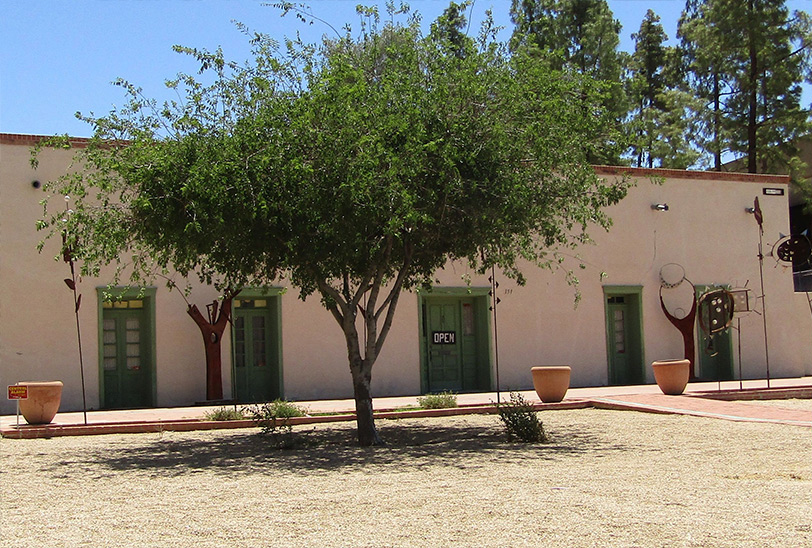 Mexican American Heritage and History Museum at the Historic Sosa-Carrillo House
Saved from Tucson's 1960s' urban renewal, the 1870s' Sosa-Carrillo House is worth visiting as a beautifully preserved example of Sonoran and Territorial architecture.
Once part of the Barrio Libre neighborhood, this typical Sonoran row house features a central hall (zaguán) leading from the front door to the rear courtyard, which includes a Black Mission fig tree, an offspring of stock from the Spanish Mission Era.
In addition to public spaces and exhibits, the house is home to Borderlands Theatre Company and Los Descendientes.
Los Descendientes Del Presidio De Tucson is a non-profit, charitable, cultural and educational organization founded to preserve the rich heritage and history of the Old Pueblo. Membership is open to anyone interested in preserving the history of Tucson. http://www.descendientes.org/
For more information and hours, please contact: Betty Villegas at (520) 850-5779.
Hours: Open Thursday-Saturday.
10AM-4PM
Admission: Free, donations welcome
The Sosa-Carrillo House is located at 151 S. Granada Avenue, on Congress St. and Granada Avenue. Parking is available in the Tucson Convention Center parking lot, which can be accessed from Granada Avenue.
Special Announcement!
Los Descendientes Del Presidio de Tucsón
Mexican-American Heritage & History Museum at the Historic Sosa-Carrillo House
151 S Granada Ave (TCC Parking Lot C)
"Neto's Tucsón" Exhibit
August 15 – September 27, 2019
Special Recognition Reception
Hispanic Heritage Month Kick off
Friday, September 13, 2019
5:00 – 8:00 pm
Click the flyer for more info.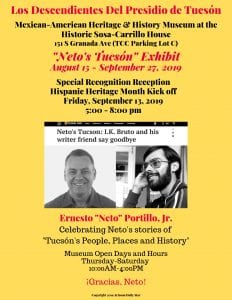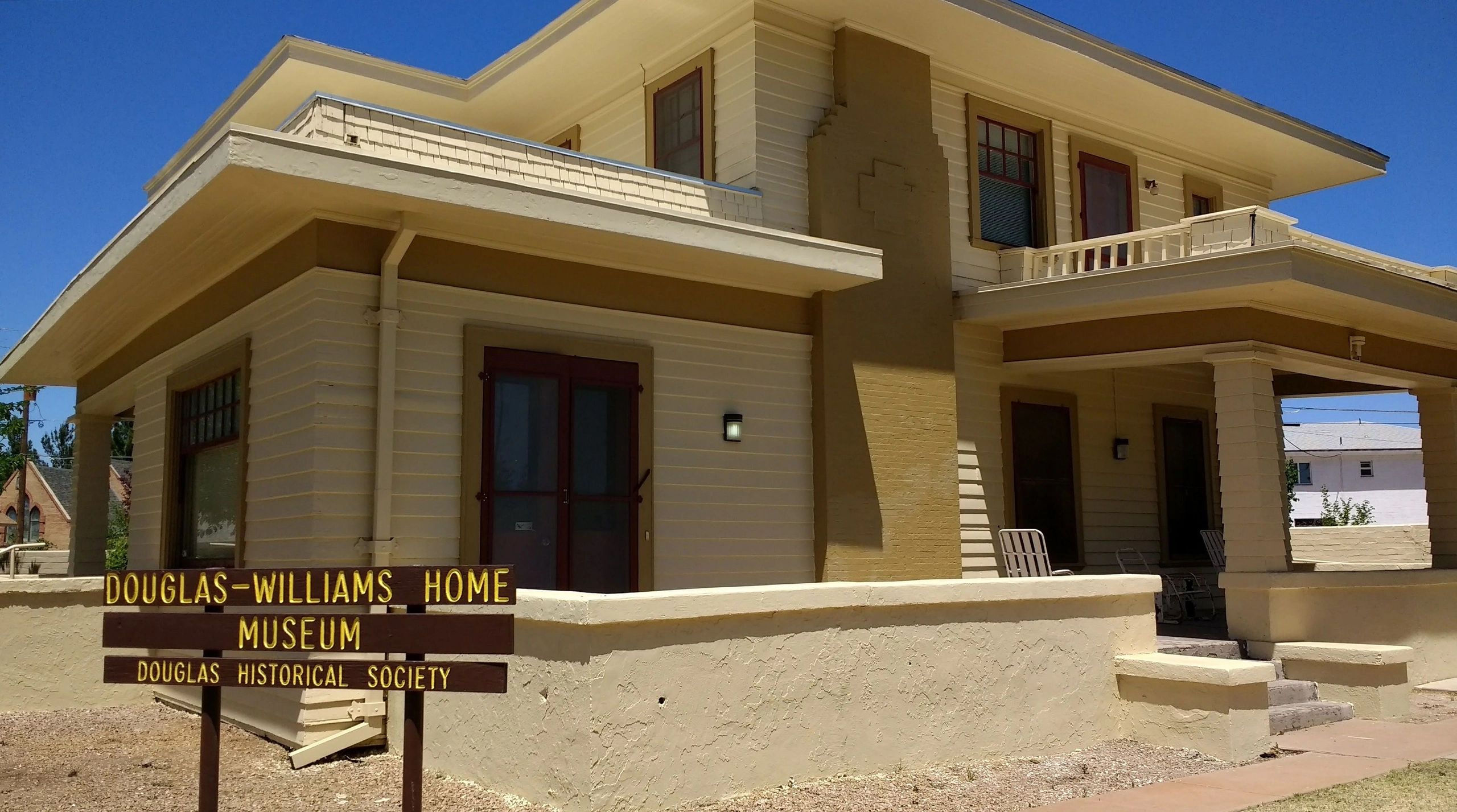 Douglas-Williams House
Owned successively by mine owner and banker James S. ("Rawhide Jimmy") Douglas and rancher and mayor Ben F. Williams, Sr., the Douglas-Williams House currently hosts the Douglas Historical Society, the Douglas High School Alumni Association, and the Cochise County Historical Society. Visit the Douglas-Williams House website for museum hours and information.
1001 D Ave., Douglas, AZ 85607
Strawberry Schoolhouse
Built in the Strawberry Valley in 1885, this one-room structure is reputedly Arizona's oldest standing school house. This home is operated as a museum by the Pine-Strawberry Archeological and Historical Society, Inc. Visit the Strawberry Schoolhouse website for museum hours and information.
9277 Fossil Creek Rd., Strawberry, AZ 85544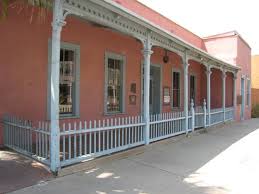 Charles O. Brown House
Constructed of adobe in the late 1840s, this house is likely Tucson's oldest building. Among other things, Charles O. Brown is known for building the Congress Hall Saloon and for serving on Tucson's first city council. The home features both southern Arizona and Sonora traditional architecture. This historic building is not currently operated as a museum.
40 W. Broadway Blvd., Tucson, AZ 85701