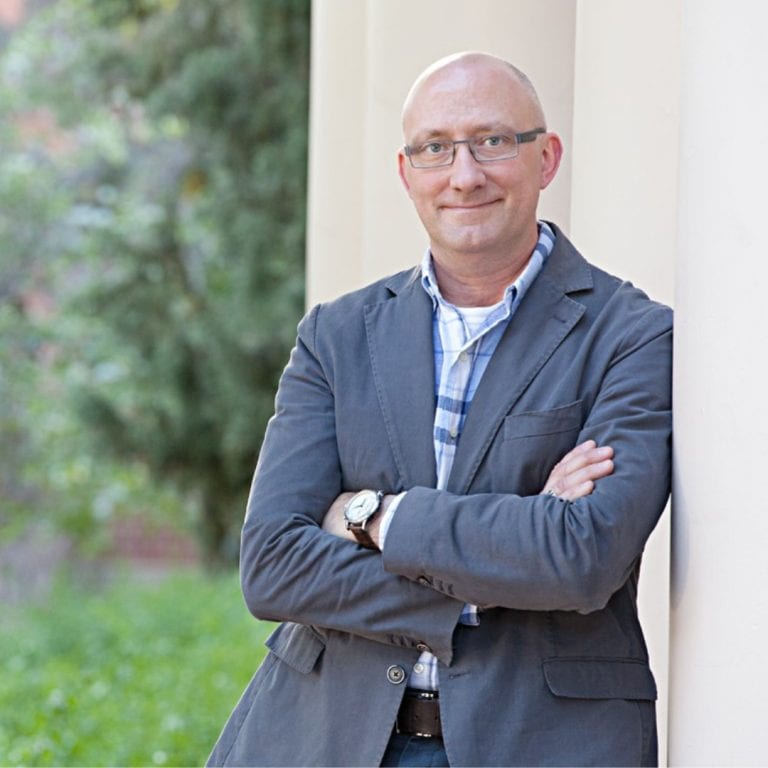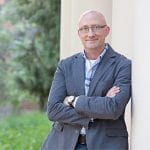 James Burns, Ph.D.
Executive Director
James Burns received his Ph.D. in Educational Policy Studies from Georgia State University, with a focus on how race, class, and gender relate to inequities in education in the United States. Dr. Burns holds a Master's of Arts in history from Arizona State University, with an emphasis on historical administration, and a Bachelor of Arts in history from the University of Arizona. In 2018, he was appointed Executive Director of AHS. Previously, he held directorships at history and art museums, including the Desert Caballeros Western Museum in Wickenburg, AZ, where he transformed a once small-town historical museum into a nationally recognized center for Western art, history, and culture. Burns served in senior leadership, curatorial, registrarial, and archival roles at museums throughout Arizona, Georgia, Louisiana, and Virginia. He is a graduate of the Getty's Museum Management Institute, and serves on multiple national and regional boards in the museum field as well as being a reviewer for the American Alliance of Museums' Accreditation Program.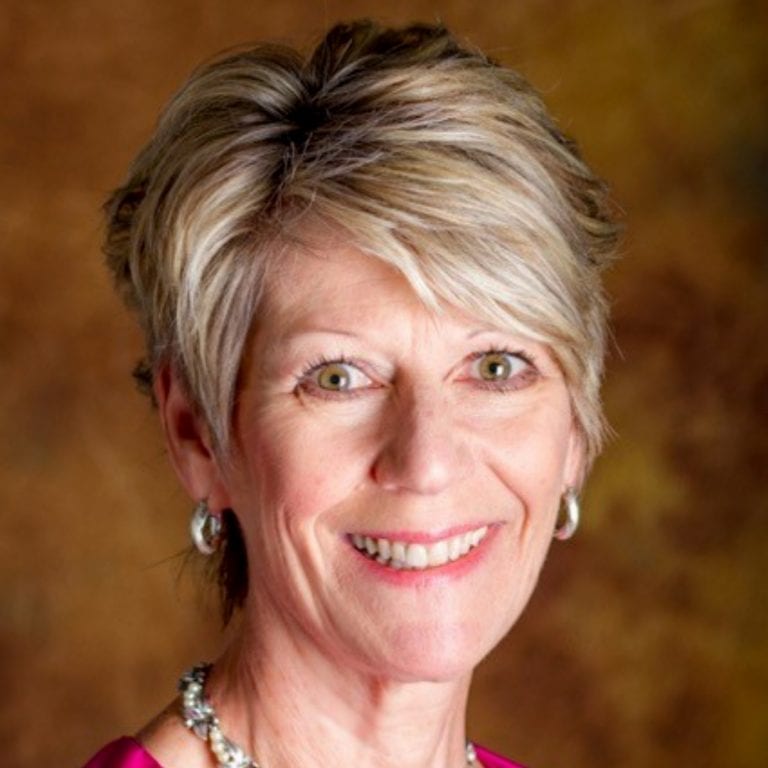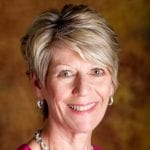 Tawn Downs
Vice President of Marketing, Communications and Revenue Enhancement
Tawn Downs' career spans more than 30 years with global and Fortune 500 companies, leading marketing, sales, customer service and finance teams, as well as project and organizational management initiatives. Tawn transitioned to nonprofits with the Arizona Historical Society as the Central Division Director, where she developed collaborative partnerships with community leaders, museums and other community organizations to deliver fresh and culturally diverse exhibitions and programs. In her current role she oversees marketing and public relations, as well as revenue development from operations for the organization. She has served in leadership roles on a variety of boards and professional organizations, and continues to volunteer in her community. Tawn holds a Bachelor of Science degree in Marketing from Arizona State University. Tawn enjoys cooking, reading, traveling, and spending time with family and friends. She is a fitness enthusiast, who enjoys HIIT workouts, running and hiking.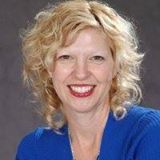 Yanna Kruse
Vice President, Historic Properties and Guest Experience
Yanna Kruse is the Vice President of Guest Experience for the Arizona Historical Society, and sites manager of the Sanguinetti House Museum and Gardens and the Molina Block in historic downtown Yuma since 2014. Formerly the Vice President of Marketing for AEA Federal Credit Union, Yanna is a lover of the art and science of marketing, honored with numerous awards for innovations in marketing. With support from the Yuma County Historical Society, the Sanguinetti House Museum was awarded Visit Yuma's EGRET Award (Expression of Gratitude in Recognition of Efforts for Tourism) and the Arizona Governor's Tourism Award. Yanna lives on a small ranch in Yuma County with her husband Ronald and a small herd of animals including miniature donkeys and horses, goats, geese, dogs, fish, and one chatty cockatiel.
---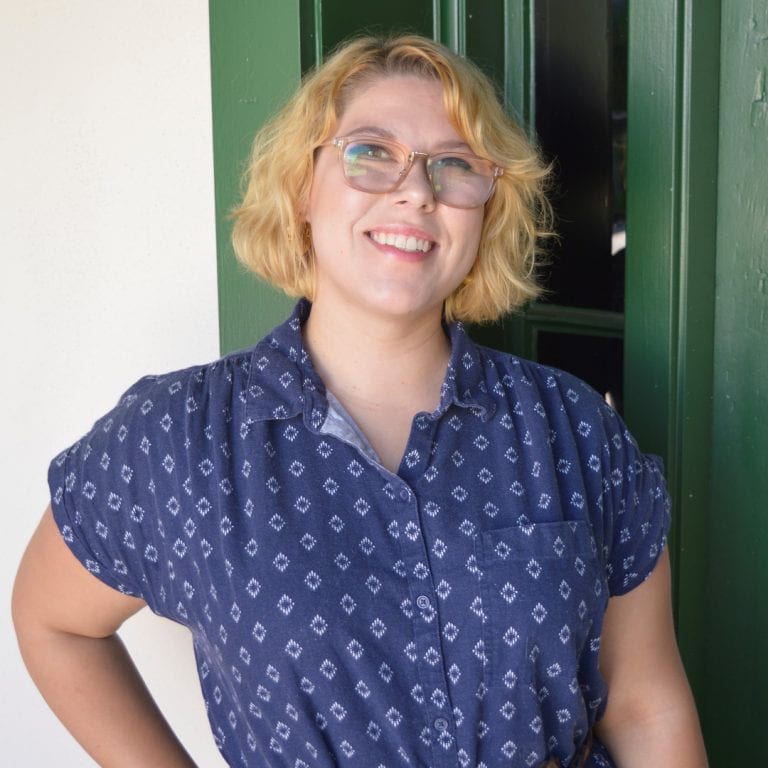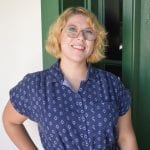 Jaynie Adams
Education Team Lead and Museum Educator
Jaynie Adams is the Education Team Lead statewide for the Arizona Historical Society and Museum Educator at the Arizona History Museum in Tucson. She holds an MA in history from the University of Arizona and is privileged to work in Tucson, her hometown. Jaynie is one of AHS' team of staff historians; her work as a historian is rooted in a place-based practice where she critically explores race, place, and belonging in the American Southwest. Her work as a museum educator centers on diversity, inclusion, and inquisitivity.
Allison Avery
Museum Education Curator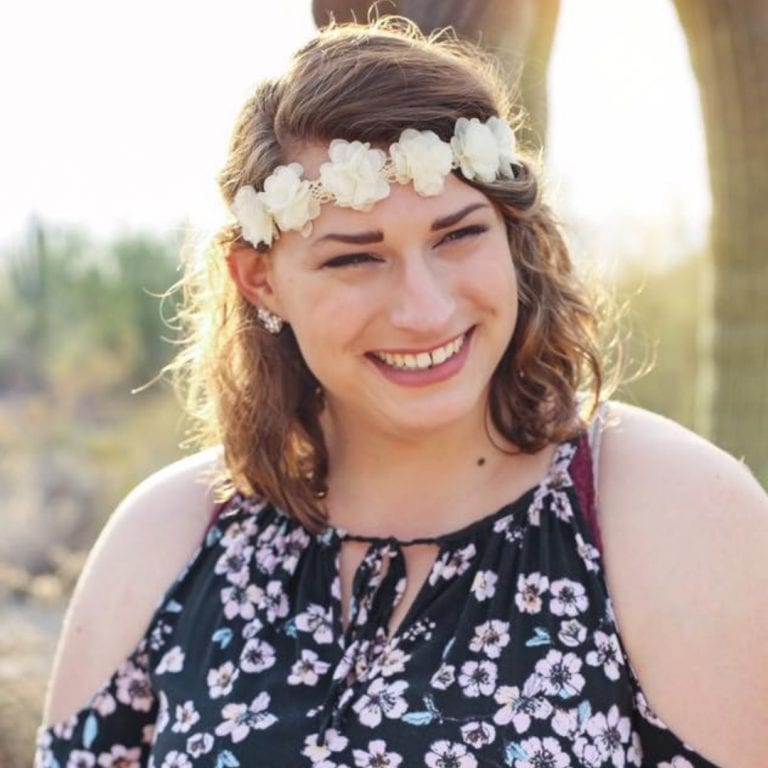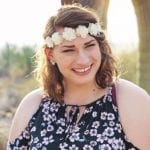 Allison Avery joined the Arizona Historical Society team in January 2020. Following her love for education and history, Allison worked as a 5th grade social studies teacher for two years and taught 2nd grade S.T.E.A.M. (Science, Technology, Engineering, Arts, and Mathematics) for one year. Attending Arizona State University, Allison graduated with a Bachelor of Arts in Anthropology with a minor in American Indian Studies. Her degree equipped her with an understanding of human history that gave a fresh perspective on her educational philosophy. Allison recently graduated from Grand Canyon University with a Master of Arts in Curriculum and Instruction and plans to pursue a Doctor of Education in K-12 Leadership degree from the same institution.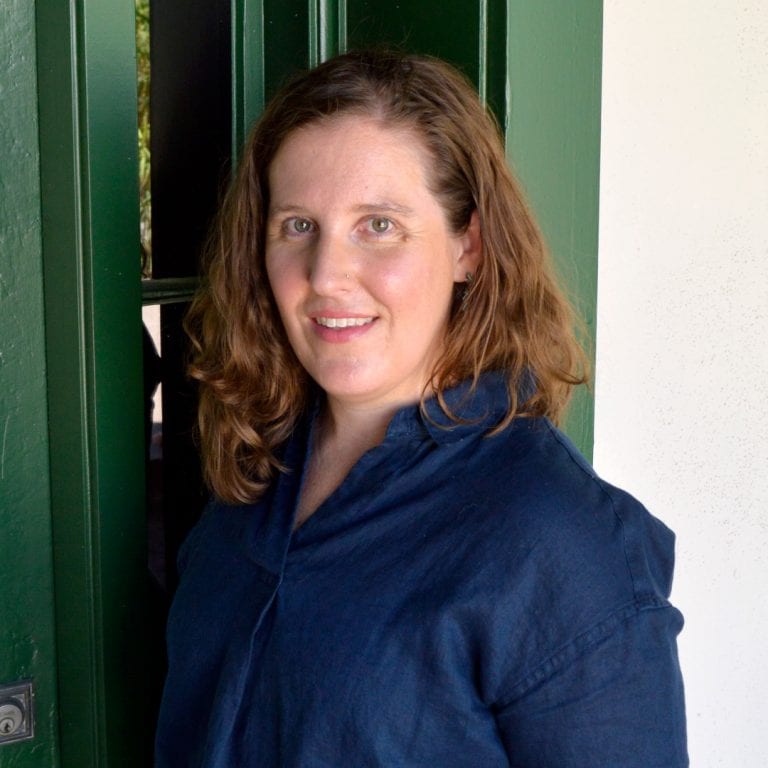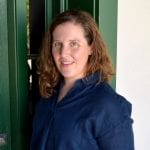 Rachael Black
Librarian & Archivist
Rachael Black grew up in Colorado, but has spent the better part of the last decade circling the American West for various jobs and school. She holds a Bachelor of Arts in southwest studies from Fort Lewis College and a Master of Library and Information Science from the University of Washington. Rachael's career in museums began when she stumbled into a work study job at the Delaney Library at the Center for Southwest Studies at Fort Lewis College. Since then, she has worked in a variety of different institutions, from public libraries to state archives, and on a variety of projects, including creating interactive maps of botanical gardens, and coordinating a multi -million-dollar National Science Foundation grant. She is happy to be back at home in the museum field.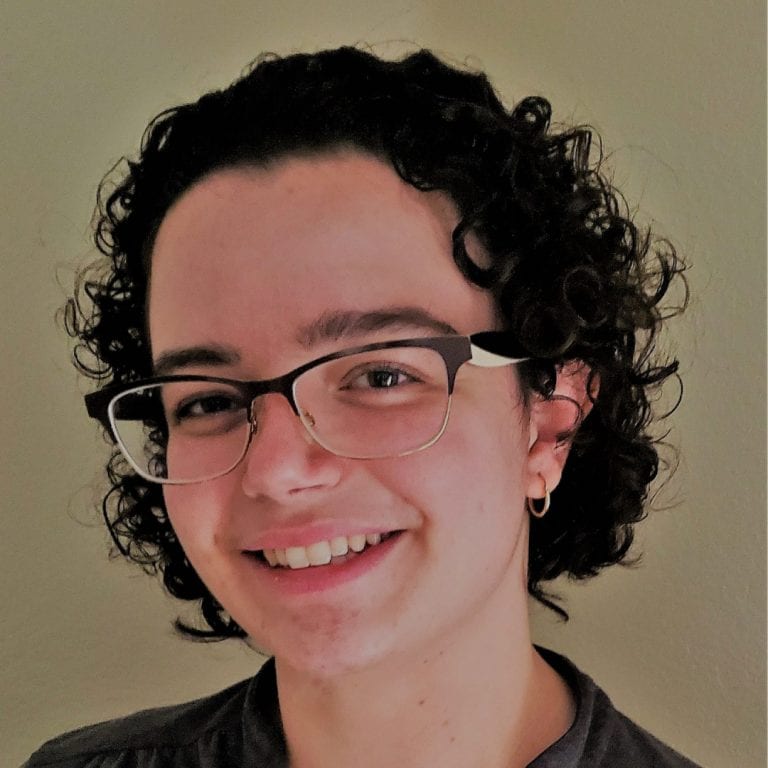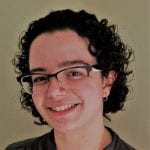 Isabel Cazares
Archivist & Librarian
Isabel Cazares recently joined the team at AHS as a staff archivist. Having graduated from the University of Arizona with a Bachelor of Arts in Anthropology and East Asian Studies and from Simmons University with a Master's of Science in Library and Information Science, Isabel brings a broad skillset and unique perspective to the team. Isabel connects communities with their rich heritage and engages AHS visitors and the general public by sharing her passion for history. Her goals at AHS include enhancing practices to share dynamic archival materials with a broader audience and learning more about Arizona's fascinating history. Isabel is always interested in engaging conversation and dynamic discussion and supports that interest by managing a local book club, exploring a broad range of topics, from history to science fiction.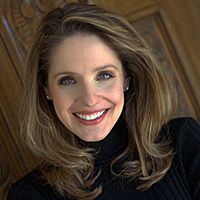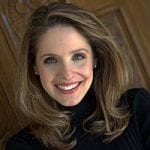 Shelley Coriell
Outreach and Membership
Shelley Coriell is a Certified Nonprofit Professional and a fierce advocate of universal access to arts and culture. She has spent more than twenty years serving the nonprofit sector, primarily with membership organizations, working in community engagement, public relations, development, and advocacy. She received a Bachelor of Arts degree in Journalism from the Walter Cronkite School of Journalism and Mass Communication at Arizona State University, did graduate studies in Library and Information Science at the University of Arizona, and studied storytelling under Michael Hauge and Blake Snyder. In her spare time, this Arizona native grows vegetables, hangs out on Dog Twitter, and writes novels.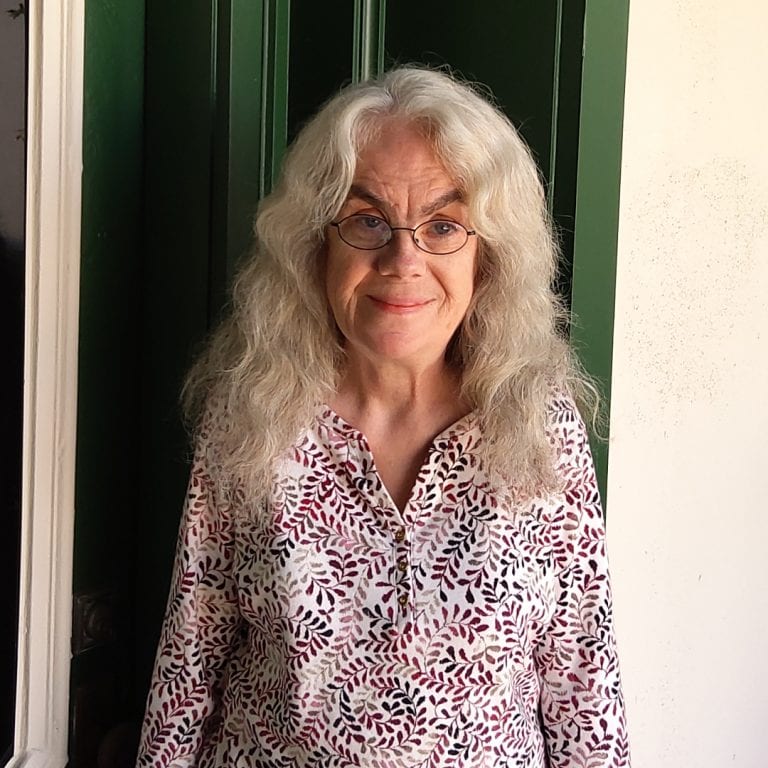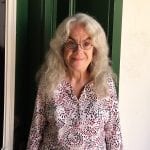 Doreen Mary Crowe
Registrar
Doreen holds a Master of Arts in anthropology with a certificate in museum studies from Arizona State University. She is interested in museum collections research and documentation. Previously, Doreen spent nearly 10 years working on inventorying and cataloging archaeological collections at National Park Service repositories and at the lab for a University of New Mexico archaeology project. She researched, cataloged and photographed ethnographic collections at the Heard Museum, the Indian Arts Museum at Grand Teton National Park, and the Peabody Museum. Doreen worked for the National Trust for Historic Preservation to develop a system to inventory and catalog the collections of a historic house museum, and she assisted with inventorying and cataloguing the collection of the Arizona Museum in Phoenix.
Melba Davis
Administrative Service Officer II
Human Resources/Procurement
An Air Force Veteran with over 23 years of State service, Melba brings a wealth of public service knowledge to the Arizona Historical Society. She has the capability to adapt and change with the environment, always willing to learn what others roles are within the agency. Melba is rule and policy-oriented with a strong propensity for teamwork. She has improved the Arizona Historical Society's ability to implement new programs, policies and training materials. Mel's favorite place is her backyard, whether entertaining wildlife, reading, doing restoration work, recycling, or repurposing furniture and objects.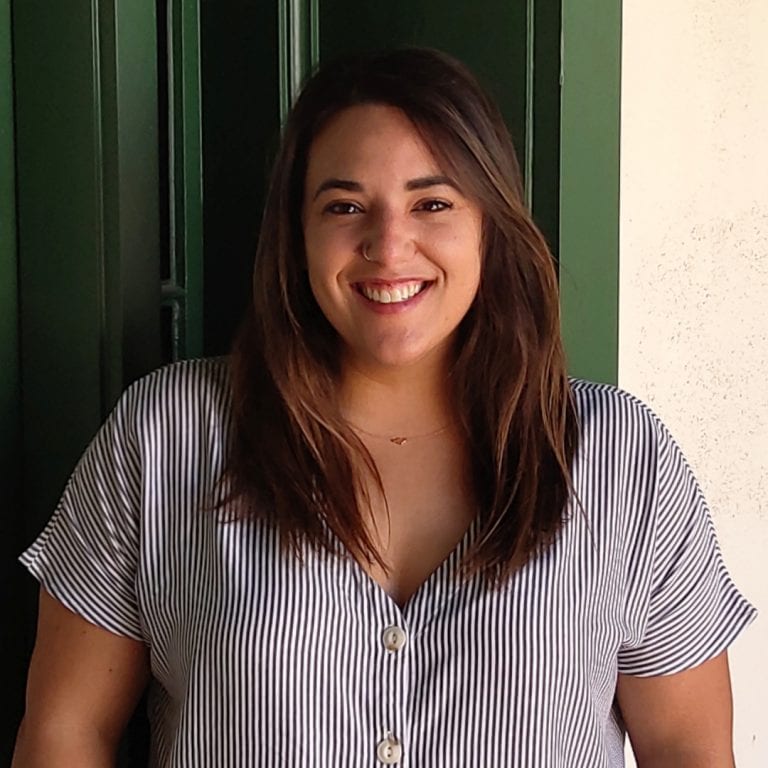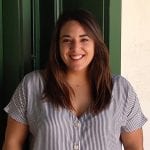 Vanessa Fajardo
Museum Exhibitions Preparator
Vanessa Fajardo has always had a passion for sharing diverse history with Tucson communities. During her senior year at the University of Arizona, she began her work at the Arizona History Museum curating a temporary exhibition on African American WAACs at Fort Huachuca during WWII. After earning her Bachelor of Arts from the UA, where she double majored in history and religious studies, Vanessa became an intern and completed her first professional exhibition, January 8, 2011: Hope and Resilience. As both a first-generation American and college graduate, she has a passion for creating, developing, and designing exhibitions that are honest about past histories and are inclusive of all peoples and groups. Vanessa feels thankful and privileged that the Arizona Historical Society is a place to present and discuss the past in an impartial and creative way.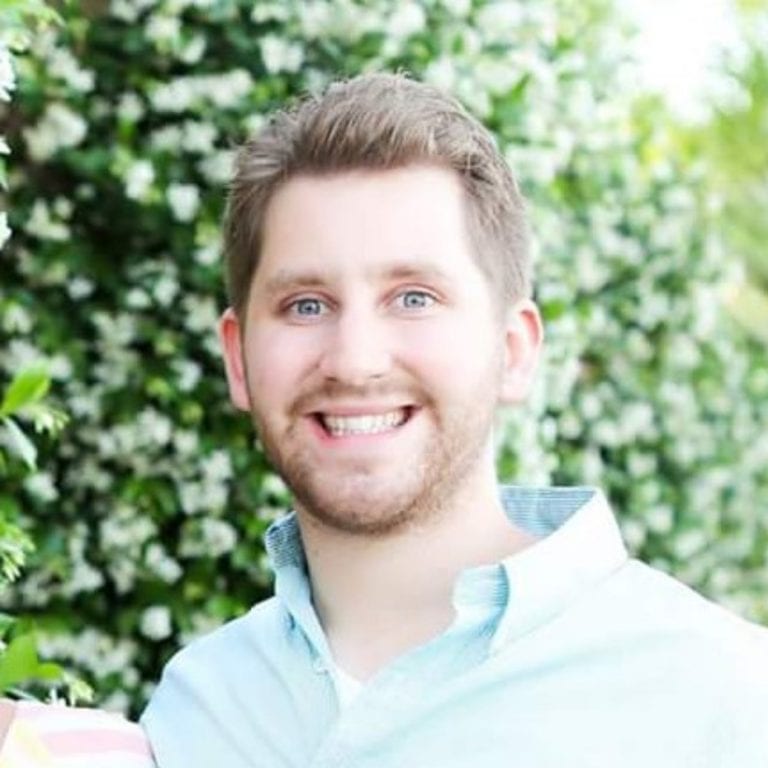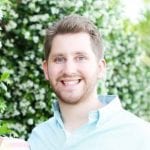 Robert Fleck
Development Associate
Robert Fleck is a recent graduate from Arizona State University School of Historical, Philosophical and Religious studies with a Master's of Arts in Public History. He specializes in Arizona's mining history with particular research into the copper mining "ghost towns." He previously received his Bachelor of Arts in Interdisciplinary Studies (2017), focusing on Business and History. During that same year, Robert interned for AHS collections department and later returned as an archives intern before attaining his current position. Throughout his time at AHS, Robert has completed many projects ranging from processing and archiving the extensive John H. Page Collection to creating and showcasing storyboards for AHS events. Robert also has experience in digital archiving with ASU's online digital repository (tDAR). With his interdisciplinary Business and Public History approach and his passion for Arizona history, Robert finds his place with AHS to be very rewarding.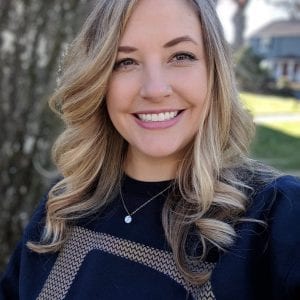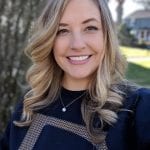 Shannon Fleischman
Head Museum Curator
Shannon Fleischman completed the coursework and her comprehensive exams for her Ph.D. at the University of Nevada Las Vegas with a focus on twentieth-century U.S. material Culture history, history of the American West, and public history. Her dissertation is in progress. She received her Master's of Arts in U.S. history from Claremont Graduate University, her Master's of Education in secondary education from Northern Arizona University, and her Bachelor of Arts in history from the University of Arizona. Shannon has co-curated a number of exhibits including "Too Much of a Good Thing Is Wonderful: Liberace and the Art of Costume" at the Cosmo Hotel in Las Vegas and "Line in the Sand: The People, Power, and Progress of the Culinary Union". She completed internships and contract work at the de Young Museum in San Francisco and the Los Angeles County Museum of Art. Shannon grew up in Prescott, AZ and recently relocated back to Phoenix with her husband, two pugs, and bulldog.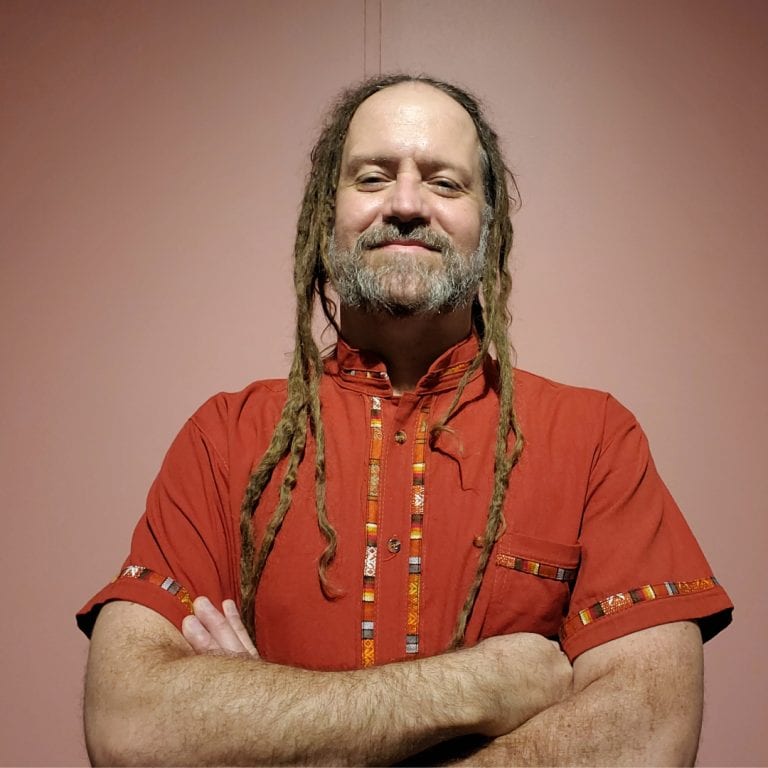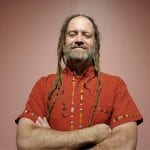 Mike Goodwin
Exhibits Preparator
As Exhibits Preparator, Mike Goodwin creatively designs, builds, and installs museum exhibitions. Using his expertise with physical models, drawing, and 3D computer models, he builds out walls, display cases, welding mounts for artifacts, and introduces new technologies to the museum experience like 3D printing. With a passion for art and museum exhibits, he is constantly striving to find new methods to present exhibits in thoughtful, engaging ways. Throughout his career in exhibits over the last 20 years, Mike has worked with the Scottsdale Museum of Contemporary Art, Phoenix Art Museum, Mesa Contemporary Arts, Musical Instrument Museum, Arizona Science Center, and independently for such acclaimed artists as Ed Mell and Angela Ellsworth. He also co-owned a gallery in downtown Phoenix, and currently co-curates space at Phoenix's Changing Hands Bookstore. Outside of work, Mike and his family are avid foragers, looking for wild mushrooms and edible plants all over Arizona.
Bill Ponder
Deputy Director and Chief Operating Officer
Coming soon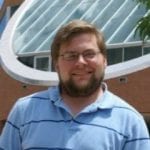 David Turpie
Vice President of Exhibitions, Education, and Publications and Editor of the Journal of Arizona History
David holds a Ph.D. in history from the University of Maine. After teaching college-level history in Maine and editing the Journal of Maine History, David moved to the Kentucky Historical Society (KHS), where he oversaw the state history journal and the KHS Research Fellowship Program. At AHS, David edits the Journal of Arizona History, oversees the annual Arizona History Convention, and directs the statewide exhibition and education teams. He has published his own research in several journals, including the Journal of Southern History. David formerly served on the editorial board of the University Press of Kentucky and currently serves on the editorial advisory board of the University of Arizona Press.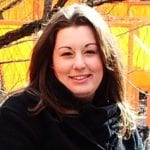 Rebekah Tabah-Percival
Vice President, Library, Archives, & Collections
Rebekah is an Arizona native with a deep affinity for photographs. She received a Bachelor of Science in Photography from Northern Arizona University and a Master of Arts in Photographic Preservation and Collections Management from Ryerson University in Toronto. Rebekah has worked in a wide variety of museums, archives, libraries, and galleries in the United States, Canada, and Europe. She has extensive experience in processing large and complex photograph and media collections, and has preserved, processed and made available over 150,000 photographs consisting of various formats. Rebekah is currently a Ph.D. candidate in public history at Arizona State University. Her dissertation topic explores the history of photography in the southwest borderlands and iconic imagery of the American West.
---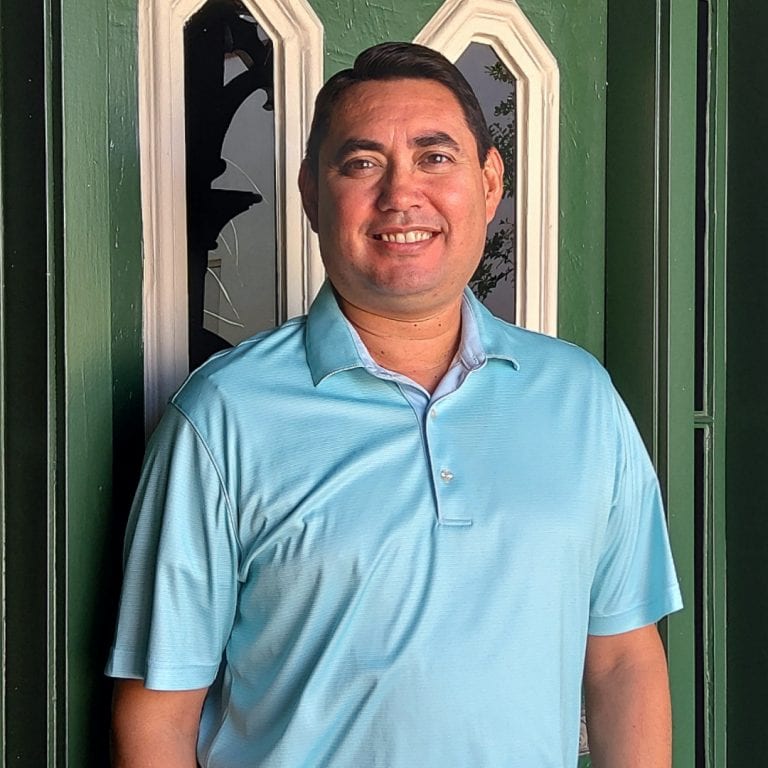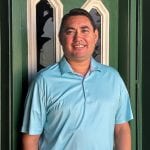 Eric G. Gonzales
Statewide Facilities Manager
Eric is a valuable team member with a long history of roots in Southern Arizona. With his family living in Tucson, Douglas, and Casa Grande, Eric has a strong appreciation for Arizona's rich and beautiful Mexican-American and Native American culture and traditions. Eric is an expert project manager who likes to get things done efficiently and effectively. He has spent many years involved with community projects, networking, and cross-promotion. Eric does not see other attractions as competition, but as our allies in the Museum and Tourism industries. He is Bilingual with the ability to communicate eloquently in all levels of English and Spanish. He also has a Bachelor's Degree in Applied Business Management. As a facilities manager, Eric has a passion to preserve and protect the state's structures because of his knowledge and experience not only in building maintenance– but also for his appreciation of the historical significance each building embodies.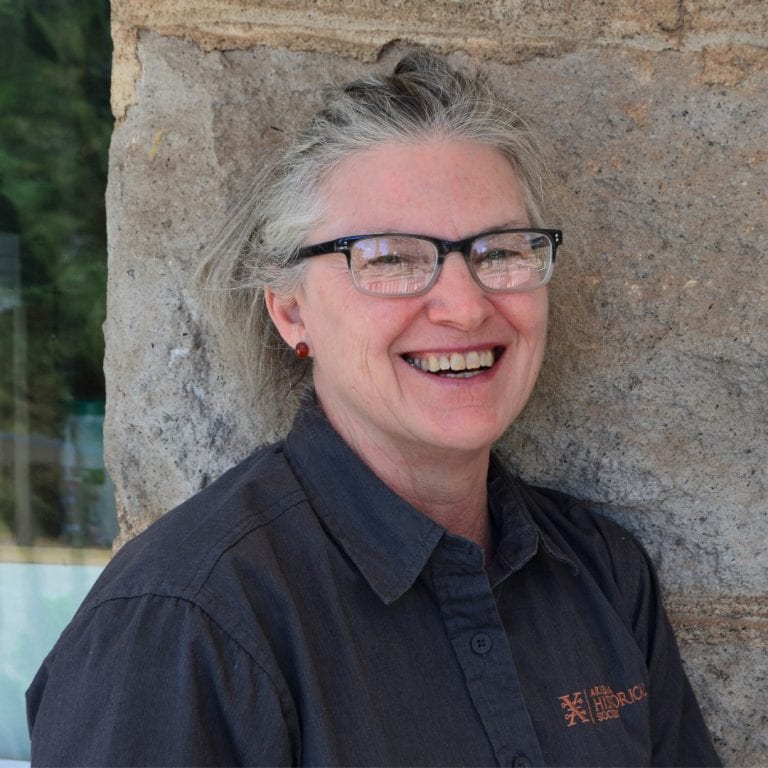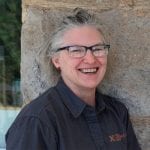 Jill Hough
Museum Curator
Jill Hough has a B.S. in Anthropology with a certificate in Women's Studies from the University of Oregon and a M.S. in Historic Preservation from the University of Oregon. Jill's professional work history ranges from independent academic research and report writing to public interpretation and presentation, to the planning and design of museum exhibitions. Her resumé includes archaeological and historical documentation, interpretation, and education with federal agencies, municipalities, and private organizations. She has a great fondness for public engagement and telling truthful stories of the past—both the good and the bad. Jill's personal credo is to ensure those stories have a foundation in properly and academically researched history in order to tell everyone's story.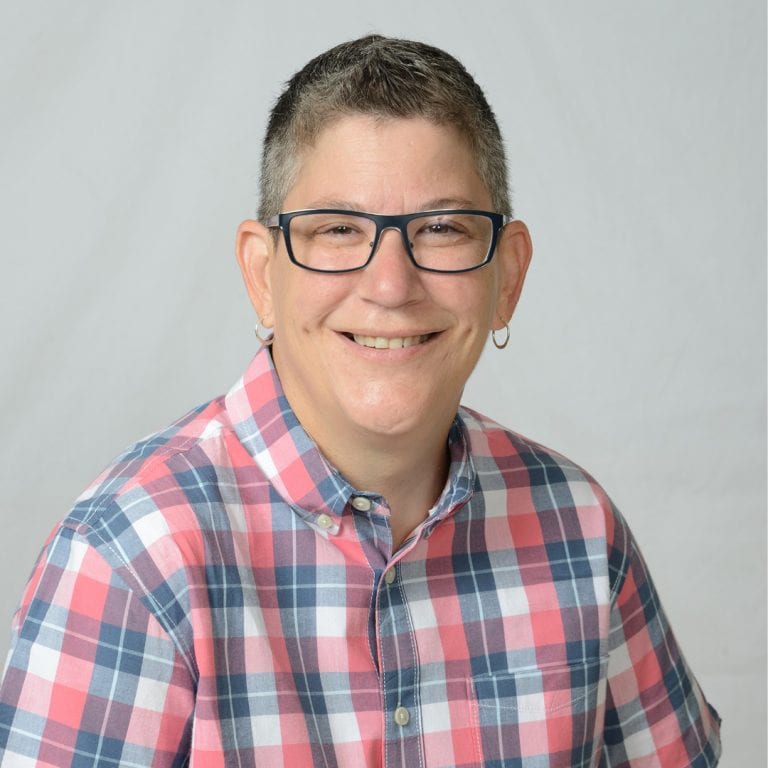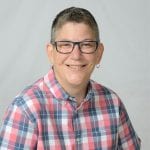 Lora M. Key, Ph.D.
Managing Editor, Journal of Arizona History
Lora Key received her Ph.D. from the University of Arizona with a focus on twentieth-century history of the American West, military history, and Mexican-American history. She is currently working on her manuscript, tentatively titled, "Performing Patriotism: How Mexican Americans Identity, Culture, and Gender Forged Civil Rights in World War II and Beyond." Dr. Key has been active in the Tucson community, giving guest lectures at the University of Arizona and the Arizona Historical Society. She has presented at several conferences including the Western History Association and the Pacific Coast Branch of the American Historical Association. Working at AHS has only increased Lora's love of history and she looks forward to continuing this important work.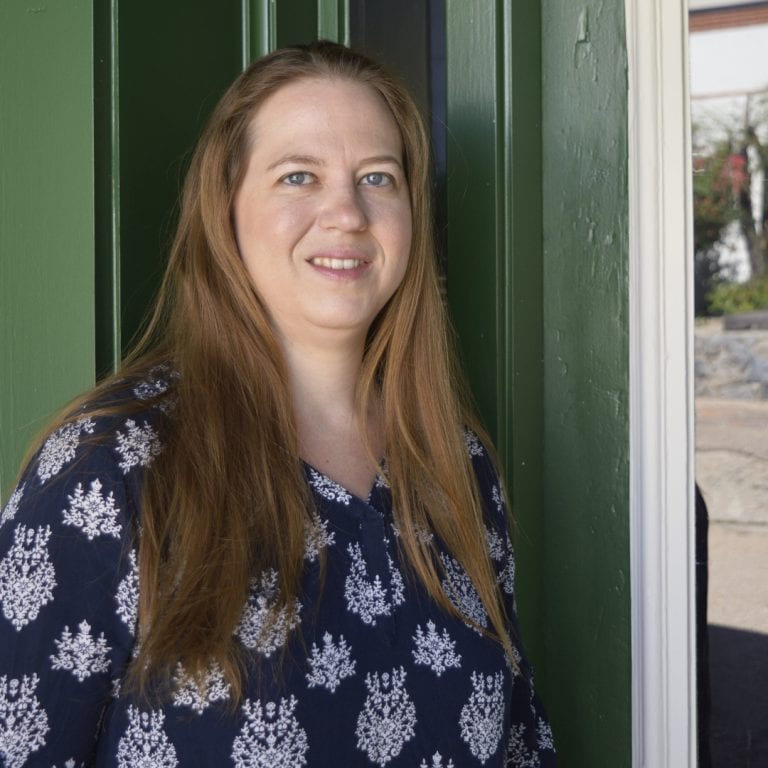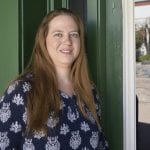 Elyssa Otero Marley
Guest Experience Specialist/ Branch Museum Manager
Elyssa is a graduate of the University of Arizona with a Bachelor's in History and a minor in Evolutionary and Ecological Biology. A 10th generation descendant of the Otero family, Arizona's history is in her blood! Through her work at Historic Fort Lowell, the Downtown History Museum and the Arizona History Museum in Tucson, she has gained a broad understanding of Arizona history. As a Guest Experience Specialist, Elyssa works to make every guest feel comfortable and welcome. A practiced crafter, she loves having the opportunity to use her gifts to teach guests many different art forms, from weaving to candle dipping. The one thing she can't seem to get the hang of is knitting!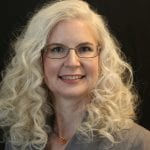 Jennifer Merry
Archivist & Historian
Jennifer once dreamed of becoming the next Howard Carter, and achieved a Bachelor of Arts in classical archaeology from the University of Arizona. Later, an opportunity to preserve a small family cemetery inspired her to pursue a Master of Arts in history with a concentration in public history. She has worked on projects for Salt River Project, the Arizona State Archives, and Scottsdale Historic Preservation. Jennifer was the News Content Coordinator for the State of Arizona Research Library, where she managed an extensive newspaper collection and co-wrote an accepted NEH grant. She chairs the Arizona chapter of the Association for Gravestone Studies and the cemetery law committee, and sits on boards for several local museums, genealogy, and lineage societies. She speaks on cemetery preservation and law reform, incorporating both in the Genealogy Research Methods practicum she teaches for ASU's History Master's Program. When she isn't working, volunteering, or with her husband and many pets, she loves writing stories.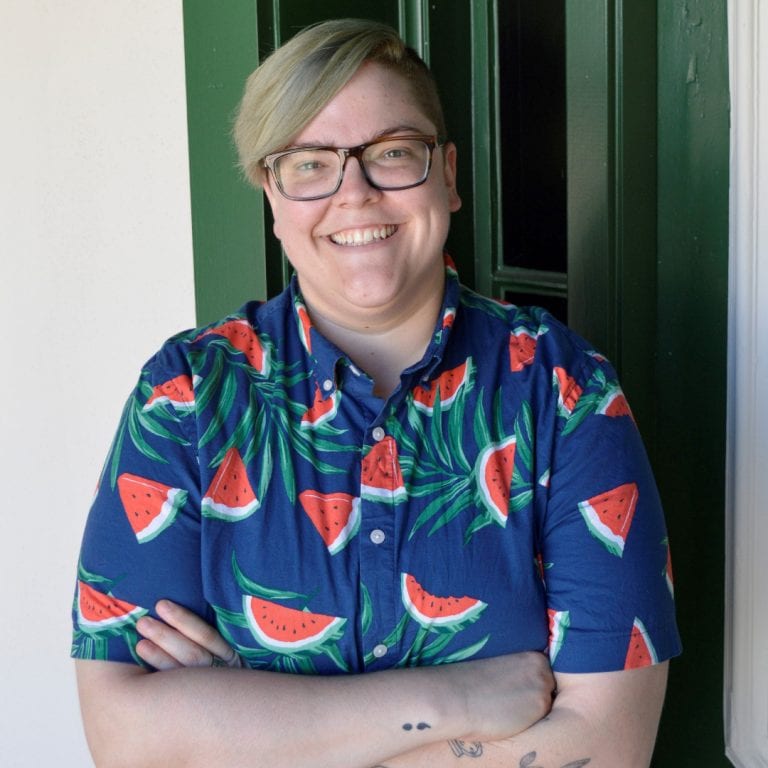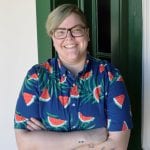 Trish Norman
Statewide Museum Collections Manager
Trish Norman has been working with diverse museum collections for more than four years and believes that increasing community access to collections is one of the most important parts of her job. She earned her MA in History Museum Studies from the State University of New York at Oneonta – Cooperstown Graduate Program, which was the first program in the United States to offer a MA in Museum Studies. Trish has experience with organizing and implementing large collections moves, deaccessioning objects to preserve the overall health of museum collections, purposeful (active) collecting, installation and curation of exhibitions, and disaster preparedness planning. Working with the collections of the Arizona Historical Society is an honor for Trish and she considers herself extremely fortunate to be the caretaker of some of Arizona's most important history.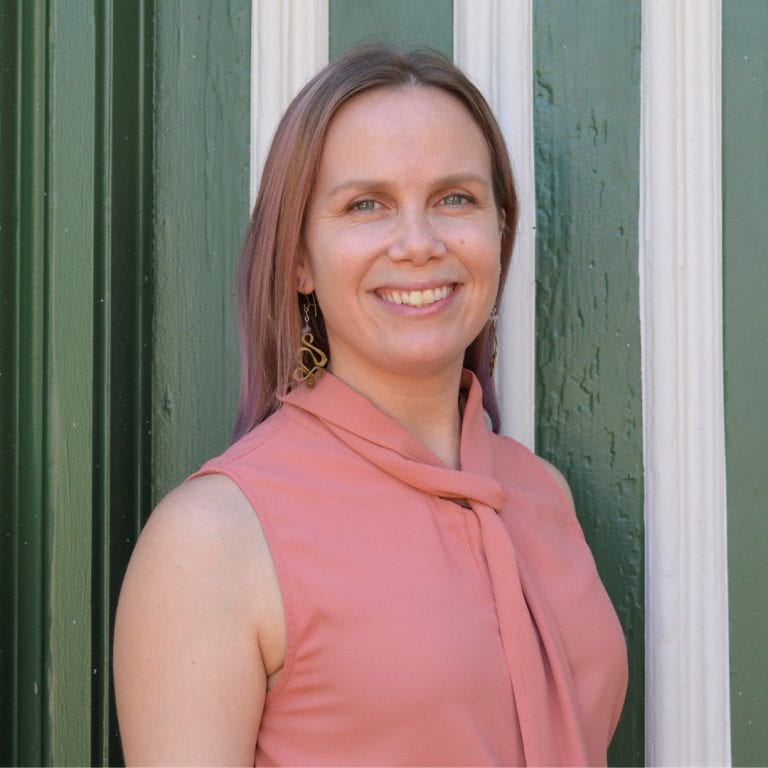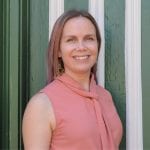 Perri Pyle
Archivist & Librarian
Originally from Sugar Land, Texas, Perri Pyle recently moved to Tucson in search of warmer weather. Perri is an archivist with an interest in 20th century political and social movements, particularly human rights campaigns and international diplomacy. Prior to grad school she spent several years in Argentina before earning a Master of Arts in history and a Master of Library and Information Science from the University of Maryland. Outside of work, Perri is an avid rock climber and dog lover.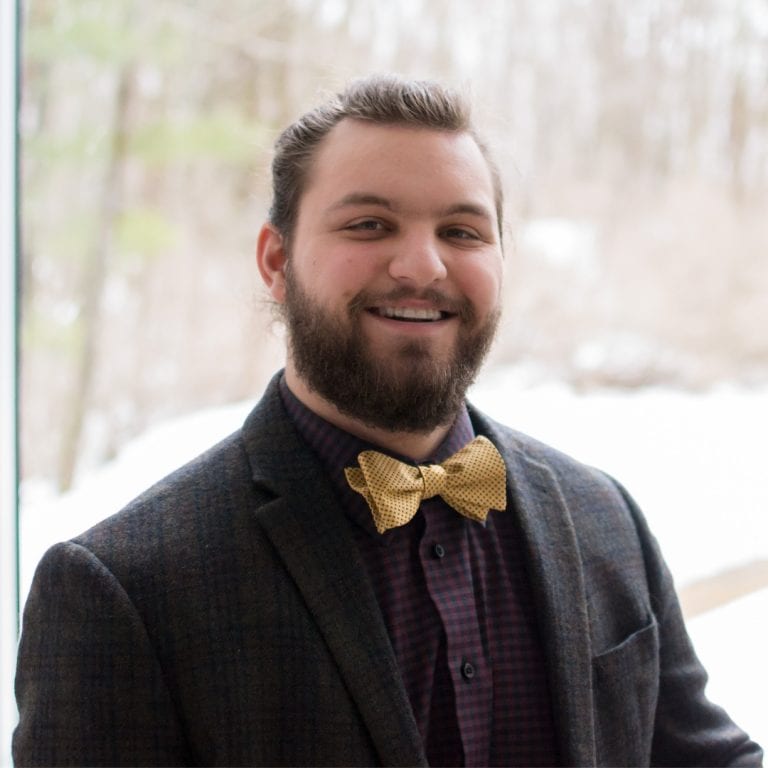 Nathan Samoriski
Registrar
Nathan Samoriski joined the Arizona Historical Society in August 2019. He oversees the three-dimensional collections at the Arizona Heritage Center at Papago Park. He attended Stonehill College in Massachusetts, graduating with a Bachelor of Arts in history and a minor in German, and gained experience working with unique museum collections at Old Sturbridge Village in Sturbridge, MA, and at The Chesapeake Bay Maritime Museum in St. Michaels, MD. Nate recently graduated with a Master of Arts in History Museum Studies from the Cooperstown graduate program, State University of New York at Oneonta, where he learned the most current philosophy and practices on caring for, and using museum collections. He is excited to bring the collections at the Arizona Historical Society to life.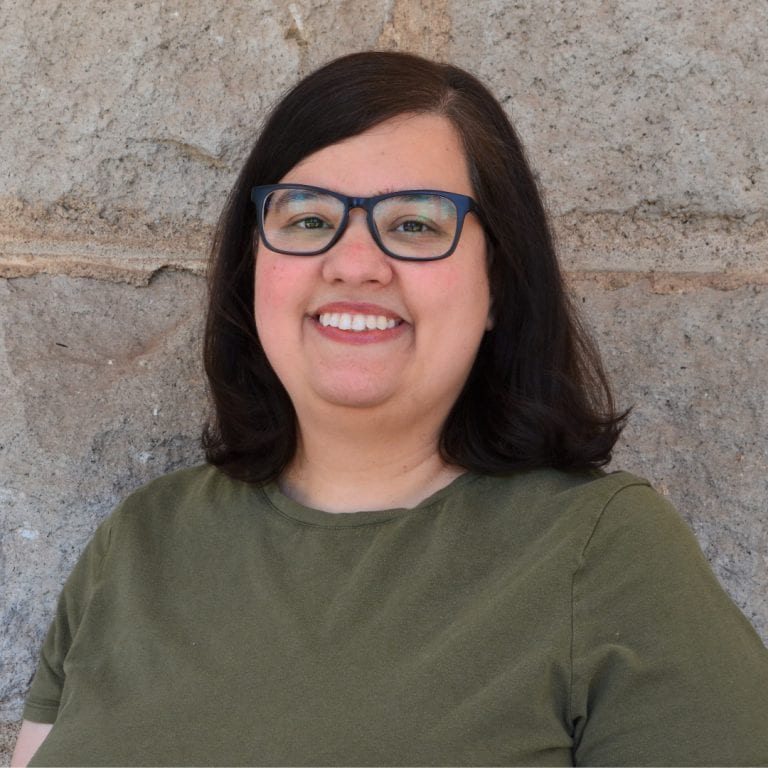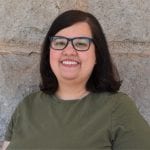 Sacha Siskonen
Museum Education Curator
Sacha Siskonen directs the educational programs for students and adults at the Pioneer Museum in Flagstaff, Arizona. She holds a Master's degree in Creative Writing from Northern Arizona University and another in English from the University of Illinois-Chicago where she taught literature, creative writing, and composition classes for several years. Sacha's love of museums began in college when she studied ekphrastic writing, frequently visiting museums to be inspired by art and history. She has published short stories and poetry in various literary journals, now using her writing skills to help compose and edit exhibition text in the museums. Her research interests include labor history, immigration history, and suffrage. When not at work, she takes improv classes, and is a voracious reader.