Senior Leadership
David Breeckner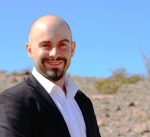 Executive Director
A passion for history and learning. These traits define Dr. David Breeckner, and describe a career spanning the fields of archaeology, college lecturing, public history, and museum management. A transplant from New England, Dr. Breeckner received his Masters and Doctorate in Classical Archaeology at Trinity College Dublin in Dublin, Ireland. Since 2011, Dr. Breeckner has served as ceramic archaeologist with the Priniatikos Pyrgos Project, an Irish-led excavation based on the Mediterranean island of Crete. There, he specialized in the study of the enigmatic Minoan civilization of the Greek Bronze Age. His work with the Project demonstrated the transformative nature of interacting with history: that the sensation of studying and handling artifacts was in fact a conversation — one that bridges the present with the countless lives and stories of the past, and makes it come alive. This philosophy now drives Dr. Breeckner in all his endeavors. An educator, Dr. Breeckner has served as a member of faculty in various state universities, where his courses covered historical subjects and civilizations from prehistory through to the Renaissance. His time with students has refined a pedagogy focused around deep engagement, with the goal to reveal the relevancy of the past and to inspire meaningful connections between students and their subject. He believes that history belongs to the communities they represent, and that its study can provide new meaning and value to our present and future. David is thrilled to share his experience-based way of learning and a forward-looking vision for the future with the people of Arizona, joining AHS with his wife Leslye and their two dogs, Brandy and Akira.
Kyle Morey, IOM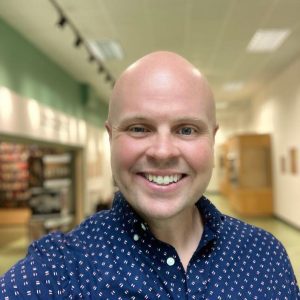 Development Director 
Kyle Morey is the only one on staff to be awarded the IOM graduate recognition for completing a comprehensive course of study in nonprofit management through the U.S. Chamber of Commerce's Institute for Organization Management program. A consummate storyteller, Kyle smiles at the opportunity to talk to the masses regarding the myriad of mutually-beneficial opportunities to connect to, collaborate on, and co-brand with AHS, its mission, museums, programs, exhibits and events. He has spent nearly two decades directing business development projects and programs in both the for-profit and nonprofit space including chambers of commerce, economic development organizations, start-ups and an interactive web agency. Marketing, public relations and development have become second nature to him. Connecting people and creating commerce is his mantra. He received a Bachelor of Arts degree in Communications from Indiana University and is the author of two Purple Dragonfly Award winning children's books. A few years ago, he and his redheaded wife sold their Indiana home, bought a minivan, and took their five kids on a two-year housesitting and book-touring adventure across America. Now in Tucson, Kyle personally enjoys being with his family, journaling his activities, and living his faith.
---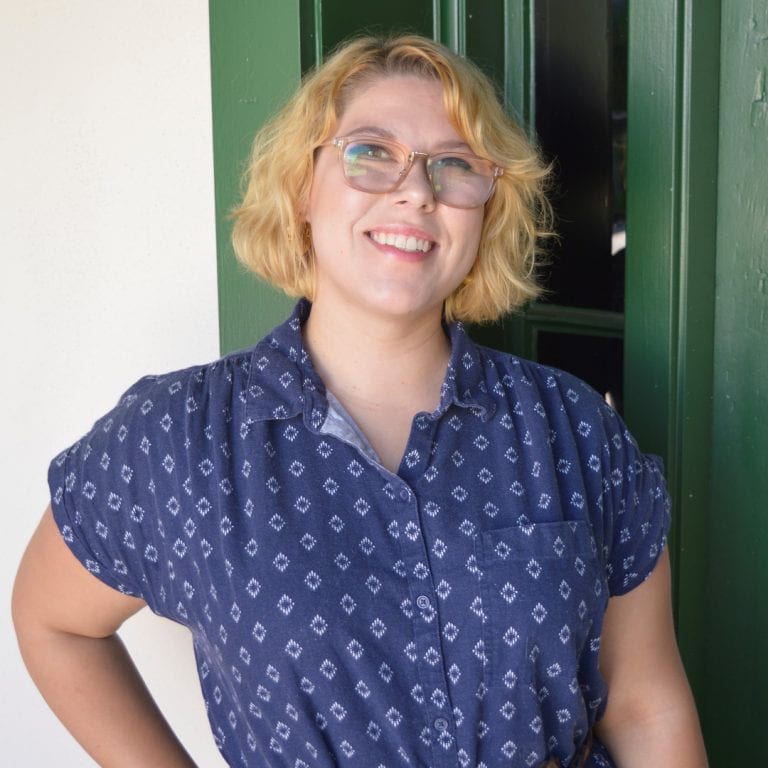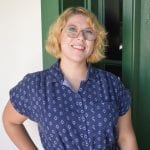 Jaynie Adams
History Engagement Coordinator
Jaynie Adams is the History Engagement Coordinator for the Arizona Historical Society. She holds an MA in history from the University of Arizona and is privileged to work in Tucson, her hometown. Jaynie is one of AHS' team of staff historians; her work as a historian is rooted in a place-based practice where she critically explores race, place, and belonging in the American Southwest.
Allison Avery
Museum Educator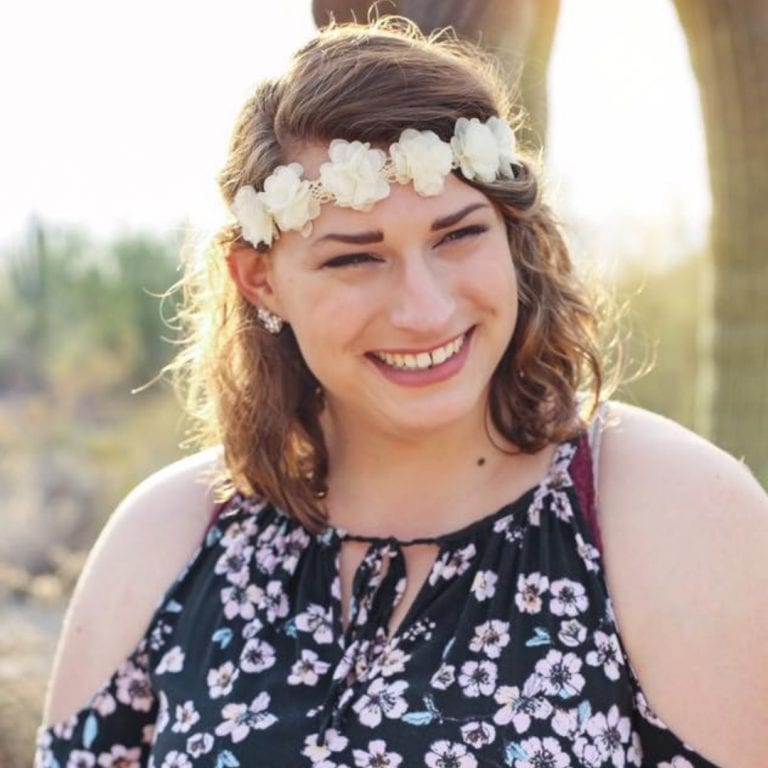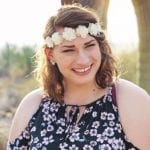 Allison Avery joined the Arizona Historical Society team in January 2020. Following her love for education and history, Allison worked as a 5th grade social studies teacher for two years and taught 2nd grade S.T.E.A.M. (Science, Technology, Engineering, Arts, and Mathematics) for one year. Attending Arizona State University, Allison graduated with a Bachelor of Arts in Anthropology with a minor in American Indian Studies. Her degree equipped her with an understanding of human history that gave a fresh perspective on her educational philosophy. Allison recently graduated from Grand Canyon University with a Master of Arts in Curriculum and Instruction and plans to pursue a Doctor of Education in K-12 Leadership degree from the same institution.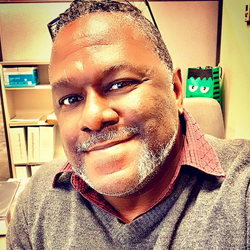 Todd Bailey
Special Projects Coordinator
Todd Bailey is an Arizona native who has traveled the world as a professional dance and dance educator. He began developing a passion for Arizona history as a child. His grandparents told stories of their family and other African American families migrating west, from the southern states. Todd has been with the Arizona Historical Society since 2018, and in that time has worn many hats. He has been a liaison for a Certified Historical Institution program, and has helped with connecting curation to black historians and local communities that have been a challenge to track. Todd's relationship with Marked by COVID, a nationwide awareness and support group, led to a very important and timely COVID Memorial Proclamation Event. As part of the Guest Experience team, he had the unique experience of listening as grieving Arizonans spoke of their family loss amidst the pandemic.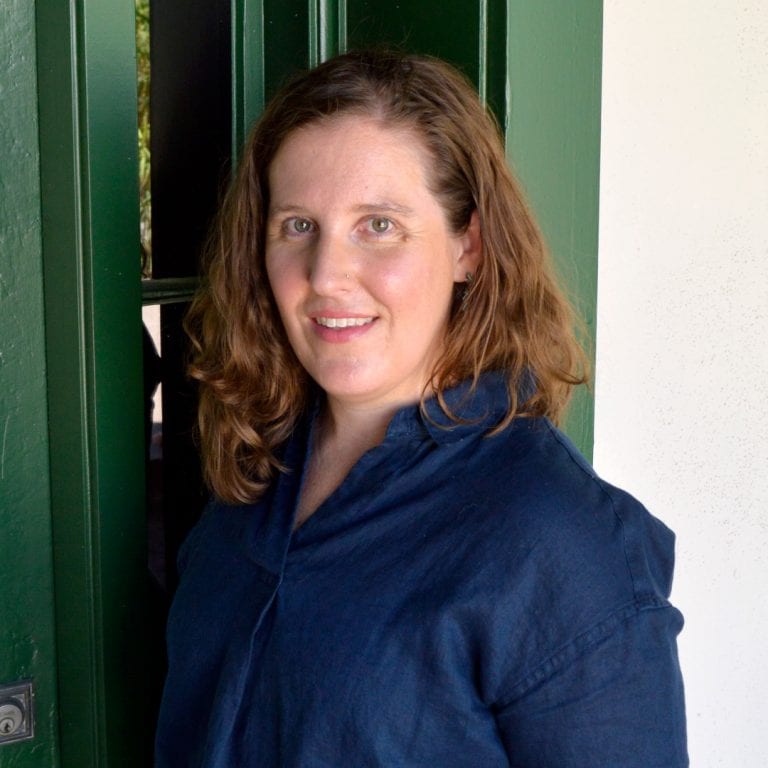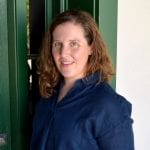 Rachael Black
Archivist & Librarian
Rachael Black grew up in Colorado, but has spent the better part of the last decade circling the American West for various jobs and school. She holds a Bachelor of Arts in southwest studies from Fort Lewis College and a Master of Library and Information Science from the University of Washington. Rachael's career in museums began when she stumbled into a work study job at the Delaney Library at the Center for Southwest Studies at Fort Lewis College. Since then, she has worked in a variety of different institutions, from public libraries to state archives, and on a variety of projects, including creating interactive maps of botanical gardens, and coordinating a multi -million-dollar National Science Foundation grant. She is happy to be back at home in the museum field.
Eli Blasko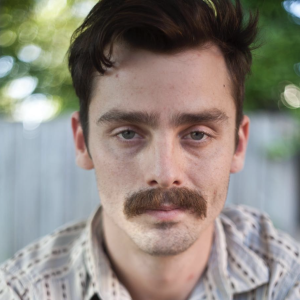 Preparator
Eli Blasko is an artist and designer originally from Pittsburgh, Pennsylvania. Eli earned his BFA from Slippery Rock University of Pennsylvania and his MFA from Western Carolina University. He also holds credentials as a craft instructor in carpentry and welding from the National Center for Construction Education Research. For the past decade, he has implemented dozens of large-scale commercial and community art projects, and has worked with over 30 museums, galleries, and nonprofit spaces to mount exhibitions of all stripes. Some of his former clients include Adidas, Amazon, Milliken & Co, The North Carolina Arboretum, Pittsburgh Center for Arts and Media, Smartwool, and Spartanburg Art Museum. He is led by an ongoing curiosity that is often kindled by researching the history of objects, imagery and geography. His recent creative projects include cataloging all 125 doorstops in a university building, installing public signage based on trail markers that labeled community desire pathways, and meticulously cutting out a JFK speech letter by letter.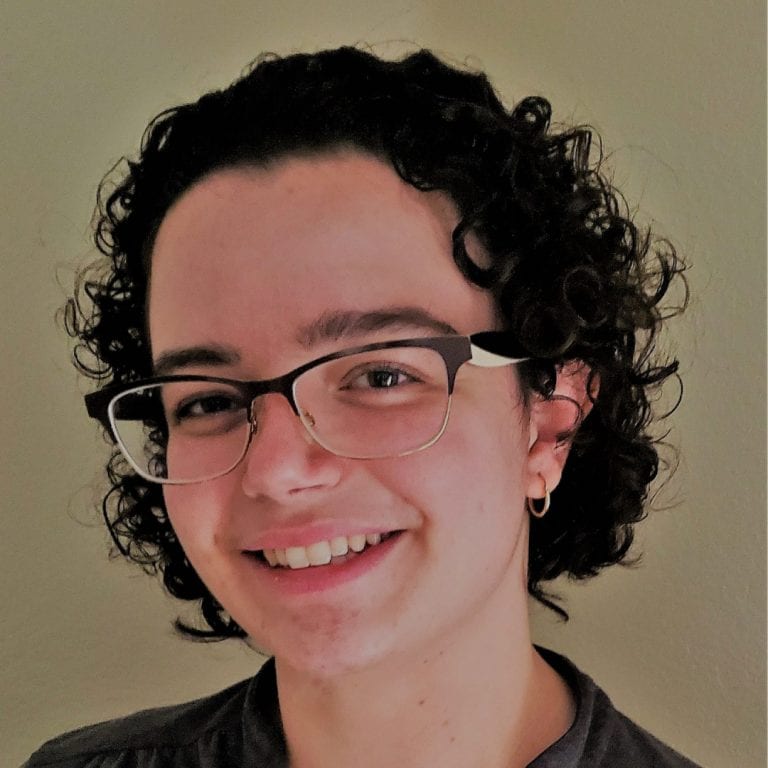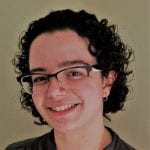 Isabel Cazares
Archivist & Librarian
Isabel Cazares recently joined the team at AHS as a staff archivist. Having graduated from the University of Arizona with a Bachelor of Arts in Anthropology and East Asian Studies and from Simmons University with a Master's of Science in Library and Information Science, Isabel brings a broad skillset and unique perspective to the team. Isabel connects communities with their rich heritage and engages AHS visitors and the general public by sharing her passion for history. Her goals at AHS include enhancing practices to share dynamic archival materials with a broader audience and learning more about Arizona's fascinating history. Isabel is always interested in engaging conversation and dynamic discussion and supports that interest by managing a local book club, exploring a broad range of topics, from history to science fiction.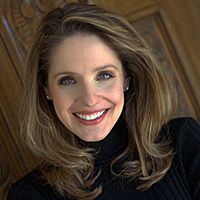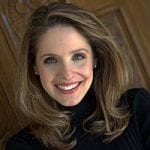 Shelley Coriell
Membership & Outreach Coordinator
Shelley Coriell is a Certified Nonprofit Professional and a fierce advocate of universal access to arts and culture. She has spent more than twenty years serving the nonprofit sector, primarily with membership organizations, working in community engagement, public relations, development, and advocacy. She received a Bachelor of Arts degree in Journalism from the Walter Cronkite School of Journalism and Mass Communication at Arizona State University, did graduate studies in Library and Information Science at the University of Arizona, and studied storytelling under Michael Hauge and Blake Snyder. In her spare time, this Arizona native grows vegetables, hangs out on Dog Twitter, and writes novels.
Nikky D'Anzi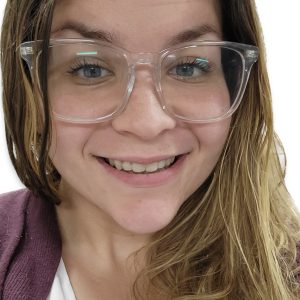 Administrative Assistant III
Nikky joined the Arizona Historical Society in July of 2023. Originally hailing from Connecticut, Nikky previously worked for her hometown municipality. She has a long-standing love of history, a desire to understand how "who we were" can influence "who we become," and a passion for serving her community; Nikky hopes this combination will help create an interesting, exciting experience for guests at the Arizona Heritage Center. In her free time, Nikky enjoys video games, gardening (and learning how to do so successfully in AZ!), reading historical and post- apocalyptic fiction, and exploring parks and trails with her husband, Mark and puppy, Aura.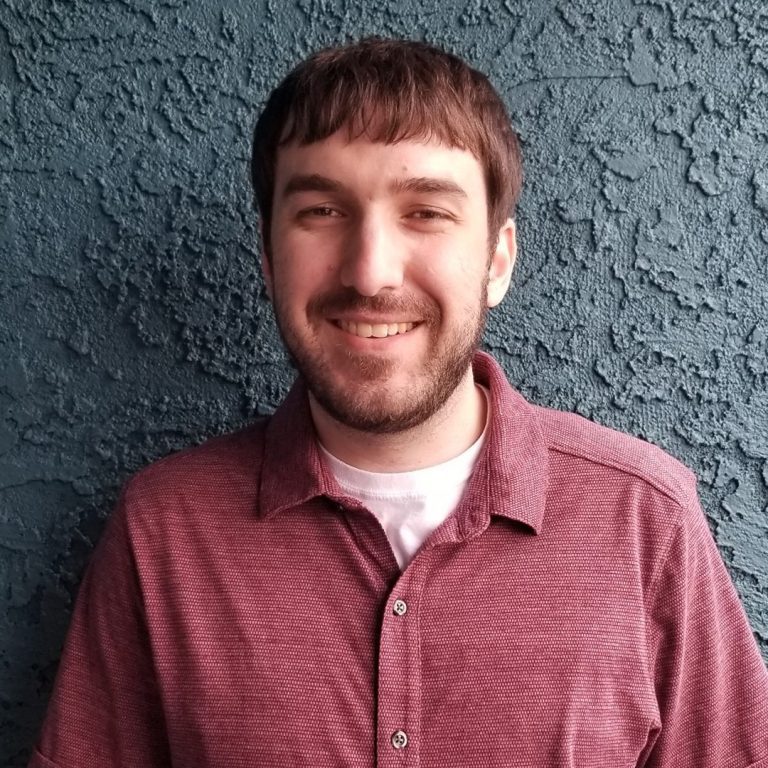 Jace Dostal
Curator of Collections
Jace Dostal joined the Arizona Historical Society in July 2021. He helps ensure the safety of the collections housed across AHS museums and historical sites. As an avid museum goer, Jace developed his passion for museums at a young age. After earning his B.A. in history from Iowa State University, he followed his passion to Indiana University – Purdue University Indianapolis where he earned his M.A. in Museum Studies. While in Indy, he interned at the Rhythm! Discovery Center where he worked on a major rehousing initiative within the collection. His work at Rhythm! has made him interested in the intersection between the public's access to museum collections and the preservation of the objects in the collection. He is a strong advocate for granting the public easier access to the collection while still maintaining the safety and longevity of the collection as a whole. A native Iowan, Jace is excited to explore Arizona and learn about the diverse history of the state.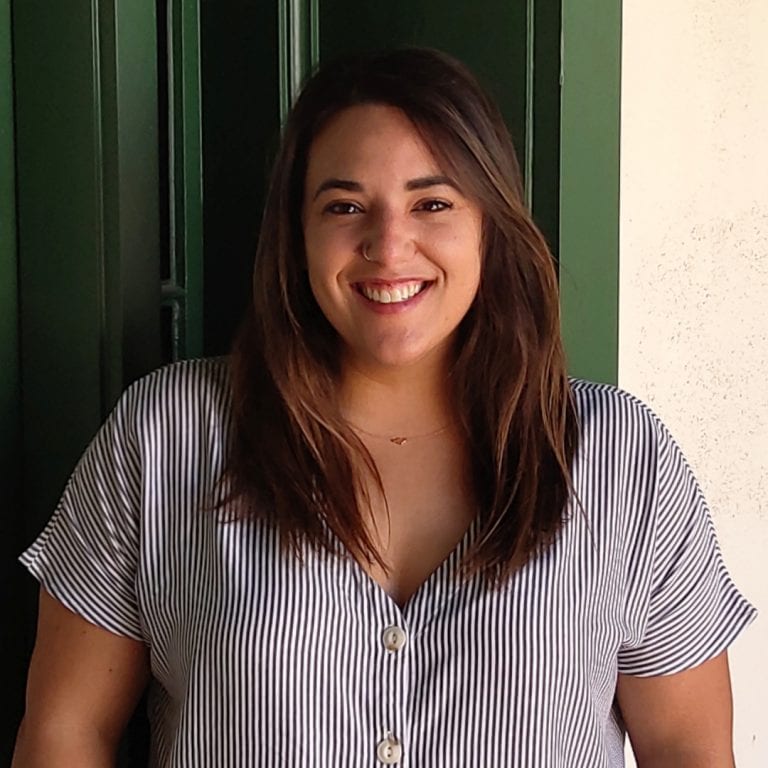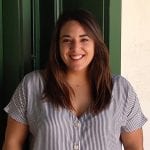 Vanessa Fajardo
Exhibits Supervisor
Vanessa Fajardo has always had a passion for sharing diverse history with Tucson communities. During her senior year at the University of Arizona, she began her work at the Arizona History Museum curating a temporary exhibition on African American WAACs at Fort Huachuca during WWII. After earning her Bachelor of Arts from the UA, where she double majored in history and religious studies, Vanessa became an intern and completed her first professional exhibition, January 8, 2011: Hope and Resilience. As both a first-generation American and college graduate, she has a passion for creating, developing, and designing exhibitions that are honest about past histories and are inclusive of all peoples and groups. Vanessa feels thankful and privileged that the Arizona Historical Society is a place to present and discuss the past in an impartial and creative way.
Kaydi Forgia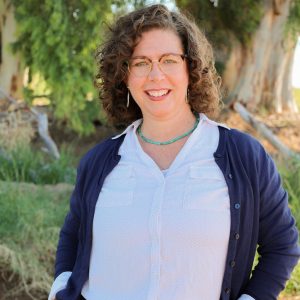 Executive Staff Assistant
Kaydi's family has called Arizona home for nearly one hundred years. Kaydi represents the third generation born in Arizona. Prior to joining the Arizona Historical Society, Kaydi devoted fifteen years of service to special education classrooms and economic support services. Kaydi will always hold their former students and clients close to their heart. They loved finding opportunities to bring history and art to life in the classroom, and creating differentiated lessons that made curriculum accessible to every student. Kaydi also enjoys genealogy, reading fantasy novels, escaping dungeons during their family game nights, camping, and collecting craft projects. When Kaydi is not lost in old family records, novels, crafts, or a new D & D campaign they love to spend time outside with family and friends.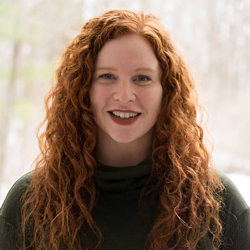 Elizabeth Kapp
Museum Curator
Elizabeth Kapp joined the Arizona Historical Society in August 2021. Her undergraduate degree is from the University of Massachusetts Amherst in History and Art History. She has a Masters in History Museum Studies from the Cooperstown Graduate Program through the State University of New York at Oneonta. Previously, she has worked on exhibits at the Eiteljorg Museum in Indianapolis, Colonial Williamsburg in Virginia, and the National Baseball Hall of Fame and Museum. Elizabeth is excited to tell meaningful stories through engaging exhibits.

Lucia Lorona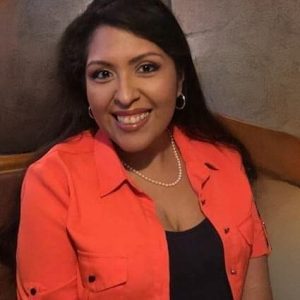 Guest Experience Specialist
Lucia's love for history started as a child under the influence of her father's passion for historical knowledge. As Lucia grew so did her own passion for all this history. With a true love for history, Lucia has enjoyed opportunities such as studying abroad in the United Kingdom, at Oxford University, to relish in the works of William Shakespeare and Arthurian Lore. No longer in the classroom, you can find her sharing her gifts with guests of the local museum. In her personal time, she enjoys live music, antiquing and fashion. A lover of cultures and travel, she looks forward to spending time with friends and family stateside, and reuniting with them abroad in the United Kingdom.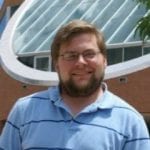 David Turpie
Vice President of Outreach and Publications 
David holds a Ph.D. in history from the University of Maine. After teaching college-level history in Maine and editing the state history journal in Maine (Maine History), David moved to the Kentucky Historical Society, where he served as editor of the state history journal (the Register of the Kentucky Historical Society) and oversaw the KHS Research Fellowship Program. At AHS, David oversees AHS's Publications and Outreach team, including serving as editor of the Journal of Arizona History and coordinating the new partnership between AHS Publications and the University of Arizona Press for a book series on Arizona history. He has published his own research in several journals, including the Journal of Southern History, the Journal of Sport History, and the Virginia Magazine of History and Biography (forthcoming). David serves as AHS's representative on the Arizona History Convention board and also serves on the editorial advisory board of the University of Arizona Press.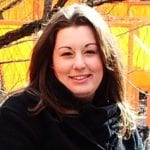 Rebekah Tabah-Percival
Assistant Director, Vice President, Library, Archives, Collections, & Exhibits
Rebekah is an Arizona native with a deep affinity for photographs. She received a Bachelor of Science in Photography from Northern Arizona University and a Master of Arts in Photographic Preservation and Collections Management from Ryerson University in Toronto. Rebekah has worked in a wide variety of museums, archives, libraries, and galleries in the United States, Canada, and Europe. She has extensive experience in processing large and complex photograph and media collections, and has preserved, processed and made available over 150,000 photographs consisting of various formats. Rebekah is currently a Ph.D. candidate in public history at Arizona State University. Her dissertation topic explores the history of photography in the southwest borderlands and iconic imagery of the American West.
Melba Davis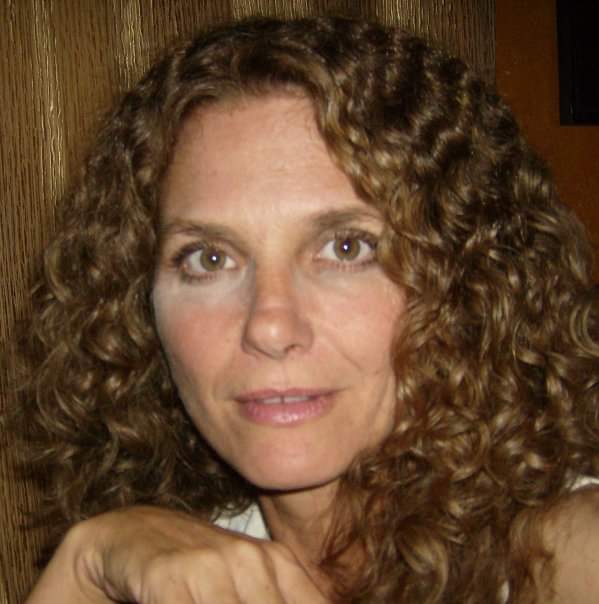 Vice President of Operations, HR, & Procurement
Melba Davis joined the Arizona Historical Society in April of 2017 as a procurement officer. During her tenure with the Agency she has accepted multiple roles and is now overseeing Facilities, Procurement, Human Resources, Training and Compliance. She is team oriented, thinks outside of the box and really enjoys her new role within the Agency. Melba is someone who loves to create something from nothing using things that are found or that are already owned. Whether it's designing and setting up new office spaces within the agency or creating new artwork from found objects.
Kristen Rex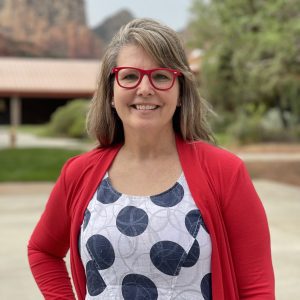 Vice President of Education
As a 2nd generation educator and third generation Arizonan, Dr. Kristen Rex brings a student-centered focus to AHS. After 33 years of serving students across the state as a teacher, principal, and superintendent she brings an understanding of state education standards, differentiation of instruction/curriculum, and experience in serving educators and students. Dr. Rex earned her bachelors of science in elementary education/journalism and masters of educational leadership from Northern Arizona University. She earned her Masters in Humanities and Doctorate of Education from Harrison Middleton University where she focused on Arizona state reading standards. Her educational experience has been in elementary, English/Language Arts in middle school, high school, and schools for at risk youth and deaf/HH, blind/VI, Deafblind students. She brings a love for history and learning as both her parents, brother, numerous aunts and uncles were Arizona educators. Her goal is to bring opportunities for teachers and students to align state standards, thematic instruction, professional development opportunities, programming and outreach to educators across the state to support the collection, preservation, interpretation of history of Arizona. Kristen is married with 3 grown children. She loves to travel, reading, embroidery, repurposing-thrifting, and spending time in the White Mountains with her family.
---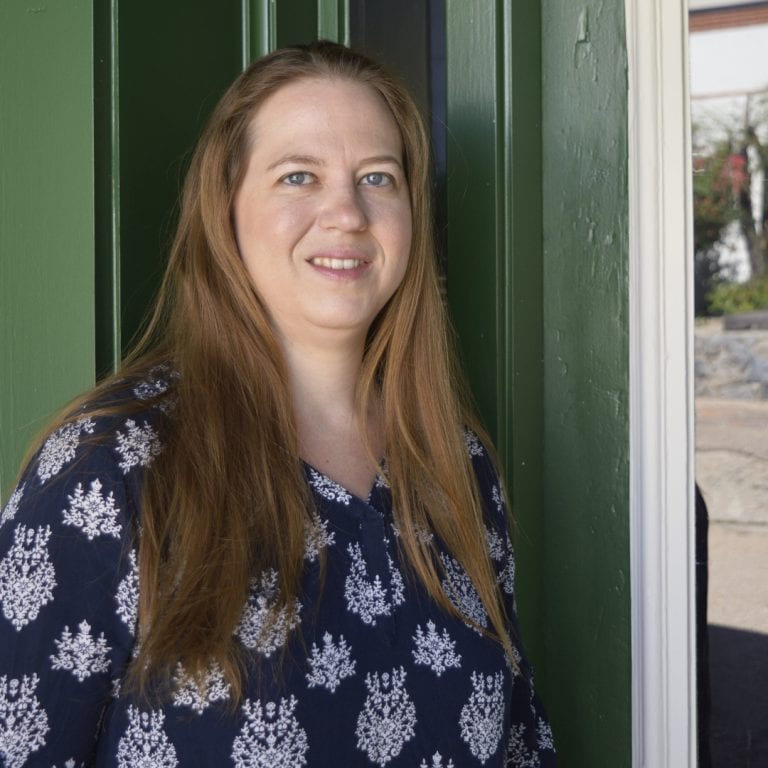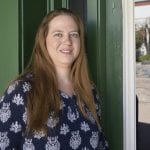 Elyssa Otero Marley
Guest Experience Specialist
Elyssa is a graduate of the University of Arizona with a Bachelor's in History and a minor in Evolutionary and Ecological Biology. A 10th generation descendant of the Otero family, Arizona's history is in her blood! Through her work at Historic Fort Lowell, the Downtown History Museum and the Arizona History Museum in Tucson, she has gained a broad understanding of Arizona history. As a Guest Experience Specialist, Elyssa works to make every guest feel comfortable and welcome. A practiced crafter, she loves having the opportunity to use her gifts to teach guests many different art forms, from weaving to candle dipping. The one thing she can't seem to get the hang of is knitting!
Tamara Mack McElwee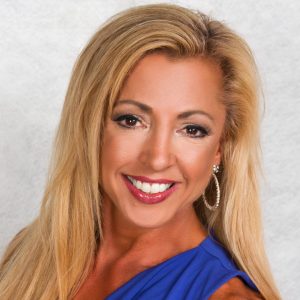 Events Specialist & Rentals
Tamara is a 5th Generation Tucsonan and UA alum, and has over 25 years of experience in event design, production, marketing and PR. She joined AHM in July of 2021 and has been able to share her skills through designing and producing one-of-a-kind historical, celebrity and educational events connecting the Tucson community, as well as, developing an exciting rental venue opportunity for Tucsonans. Formerly the House Manager for The Fox Theatre, Tamara helped rebuild Fox events, reclaiming the theatre's title as "The Crowned Jewel of Downtown Tucson." Tamara has a strong non-profit background and has been involved in multiple Tucson charities, boards and coalitions, including the appointment as a small business owner to the original Rio Nuevo Board. She is an avid artist, actress and trains and competes as a pro powerlifter and bodybuilder. When not working on events, she enjoys time outside in her garden with her collection of rescue animals!
Salessia McGowan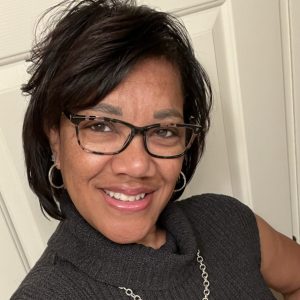 Volunteer Coordinator
Salessia McGowan has a passion for volunteering and serving in the community. She has joined the Arizona Historical Society, where she will serve as the Volunteer Coordinator. Along with her passion for service, she has wide-ranging experience in administration, Human Resources, training, procurement, and as an educator. Salessia actively serves in her church where she is the Assistant Director of Jr. Bible College. She has served as a C.A.S.A. with Maricopa County and participates with the local Arizona Doeg Nelson chapter of NOBLE. Salessia holds a B.A. in Criminal Behavior from Western International University. She possesses her Leadership Certification for non-profit organizations from Living Word Bible College. When she is not in the office, Salessia enjoys time with family and friends, loves travel and enjoys exploring restaurants around the valley.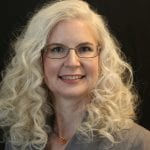 Jennifer Merry
Archivist & Historian
Jennifer once dreamed of becoming the next Howard Carter, and achieved a Bachelor of Arts in classical archaeology from the University of Arizona. Later, an opportunity to preserve a small family cemetery inspired her to pursue a Master of Arts in history with a concentration in public history. She has worked on projects for Salt River Project, the Arizona State Archives, and Scottsdale Historic Preservation. Jennifer was the News Content Coordinator for the State of Arizona Research Library, where she managed an extensive newspaper collection and co-wrote an accepted NEH grant. She chairs the Arizona chapter of the Association for Gravestone Studies and the cemetery law committee, and sits on boards for several local museums, genealogy, and lineage societies. She speaks on cemetery preservation and law reform, incorporating both in the Genealogy Research Methods practicum she teaches for ASU's History Master's Program. When she isn't working, volunteering, or with her husband and many pets, she loves writing stories.
Peter Mueller-Martin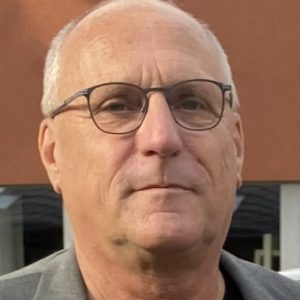 Building Maintenance Specialist
Peter moved to Arizona from Germany in 1993 to marry his wife Regina, a Tucson native. Peter is a Master Fireplace and Wood Burning Heating System builder by trade. He joined the Arizona Historical Society in 2016 after retiring as a Physical Plant Director from the Correctional Officer Training Academy in Tucson. Growing up in the former East Germany, Peter was always interested in history and social developments. After the fall of the Berlin Wall, he worked for a year in the Government Offices for the files of the former East German Secret Service Police (Stasi), providing victims of political persecution access to their files. He enjoys providing support for the next generation of caretakers of Arizona history within the museums of the Arizona Historical Society.
Rachael O'Hara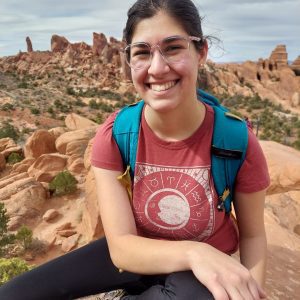 Registrar
Rachael is thrilled to be joining the AHS team. Raised in Arizona, she received her BA in anthropology from Northern Arizona University followed by a graduate certificate in urban planning. As a historical archaeologist, her research focused on historic homes, domesticity, and using archaeology to trace urban/economic growth. Her fieldwork has taken her from the volcanic island of Santorini, Greece where she studied abroad, to the Hohokam settlements of Mesa, Arizona. She previously worked as a paleontology collections assistant at the Museum of Northern Arizona, as a co-curator for the Joann Kealiinohomoku Historic Flagstaff Home Collection project, and has done archaeology collections work for the Arizona Natural History Museum. An avid hiker, Rachael is frequently found trekking around the Southwest for her next adventure.
Jenny Pennington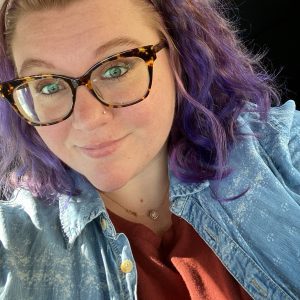 Museum Educator
Jenny has been the Museum Education Curator at the Sanguinetti House Museum and Gardens since May 2022. She is a Kentucky native with a lifelong love for history and education. She received her Bachelor's in Secondary Social Studies Education from Morehead State University in 2017 and then her Master's in history with a concentration in Public History from Southern New Hampshire University in 2021. She has worked in education for the last five years, working with students in preschool through university-level students, teaching subjects like STEAM and U.S. History. She also had the opportunity to work and volunteer in the archives at Morehead State University and the Kentucky Historical Society. Her goal as an educator is to share her love of history with people of all ages and help them connect with their history, culture, and community in a welcoming and inclusive space.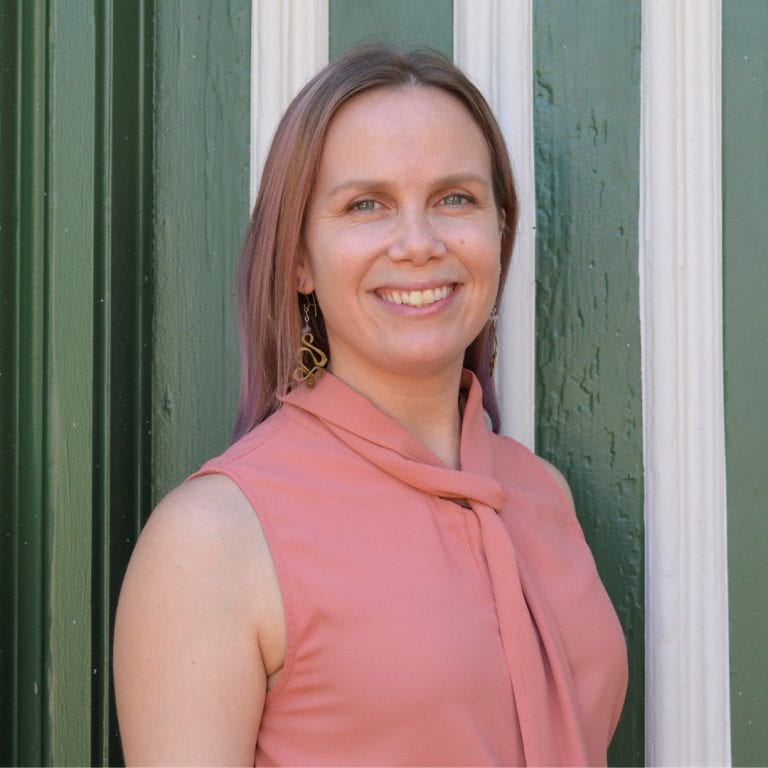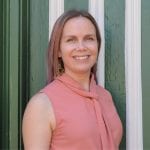 Perri Pyle
Archivist & Librarian
Originally from Sugar Land, Texas, Perri Pyle recently moved to Tucson in search of warmer weather. Perri is an archivist with an interest in 20th century political and social movements, particularly human rights campaigns and international diplomacy. Prior to grad school, she spent several years in Argentina before earning a Master of Arts in history and a Master of Library and Information Science from the University of Maryland. Outside of work, Perri is an avid rock climber and dog lover.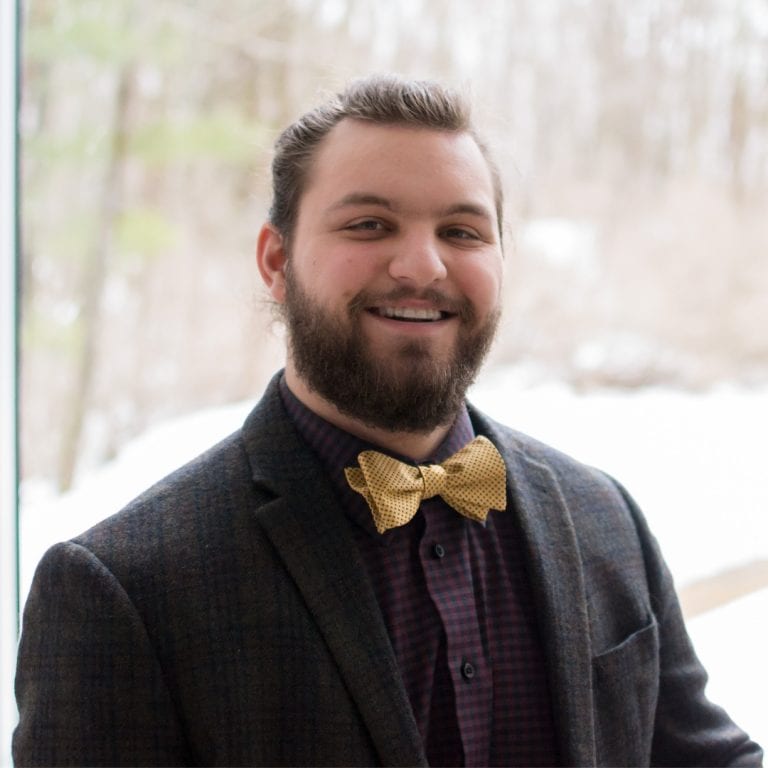 Nathan Samoriski
Museum Collections Manager
Nathan Samoriski joined the Arizona Historical Society in August 2019. He oversees the three-dimensional collections at the Arizona Heritage Center at Papago Park. He attended Stonehill College in Massachusetts, graduating with a Bachelor of Arts in history and a minor in German, and gained experience working with unique museum collections at Old Sturbridge Village in Sturbridge, MA, and at The Chesapeake Bay Maritime Museum in St. Michaels, MD. Nate recently graduated with a Master of Arts in History Museum Studies from the Cooperstown graduate program, State University of New York at Oneonta, where he learned the most current philosophy and practices on caring for, and using museum collections. He is excited to bring the collections at the Arizona Historical Society to life.
Jillian Schmidgall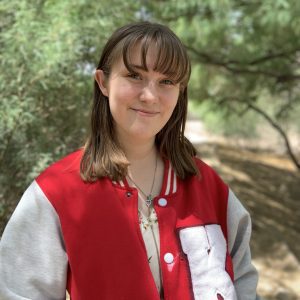 Guest Experience Specialist
Jillian Schmidgall joined the Arizona Historical Society in October of 2022 as an Administrative
Assistant at the Sanguinetti House Museum and Gardens. She is a Yuma native with a passion for all things history and fine arts. She most recently graduated from Arizona Western College in December of 2021 with her Associates in Arts Degree. Currently, she is pursuing her Bachelors of Arts in History for Secondary Education through Grand Canyon University. In her spare time, she enjoys reading, walking her two dogs Sammy and Winston, as well as taking yoga classes and spending time with her family and friends.
Marianna Touloumes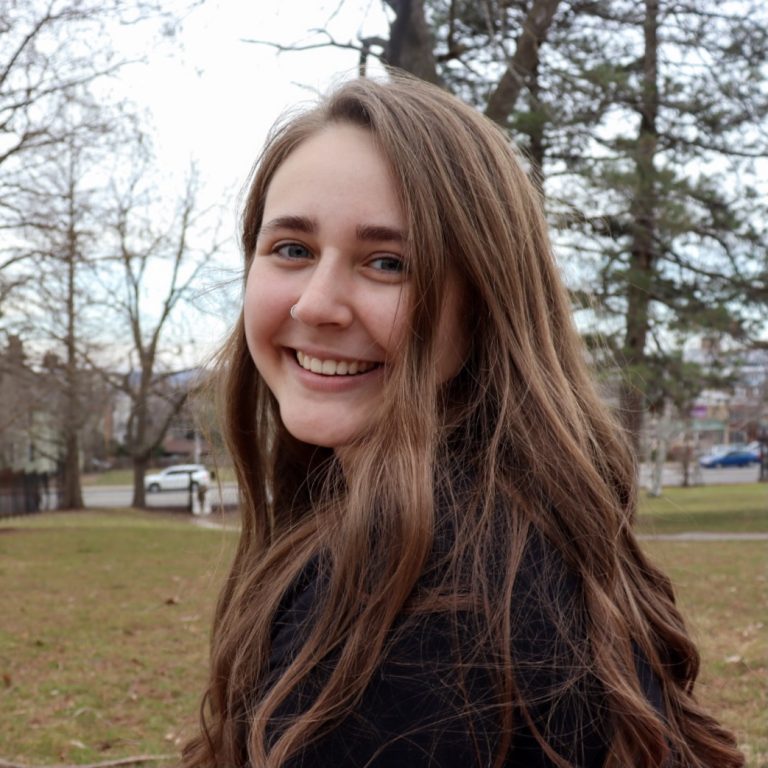 Communications Manager
Marianna comes to the Arizona Historical Society all the way from Pittsburgh, Pennsylvania, where she earned her Bachelor of Arts in Communications and Political Science from Chatham University. During and after college, she worked as a Communications Consultant for multiple organizations, helping them be successful through public and media relations, writing and editing a variety of materials, website maintenance, growing their social media presence and more. Marianna is thrilled to be able to combine her passion of communications with her love of the arts and history as the Communications Manager. In her free time, Marianna loves to spend time with her friends and family, as well as stay active through powerlifting, hiking, surfing, and skiing!
Cari Van Hecke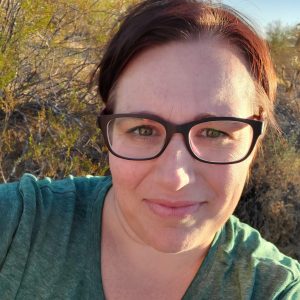 Graphic Designer
Cari joined the Arizona Historical Society in August 2022, as the Graphic Designer. She was born and raised in Minnesota and moved to Arizona 6 years ago. With 25 years of experience in graphic design and marketing, Cari has had the opportunity to work with different companies to elevate their brand and grow their business. She is excited to utilize her creativity and graphic design skills to promote all that AHS has to offer. In her free time Cari enjoys exploring Arizona with her son, making jewelry and relaxing at the pool.
Angel Villasenor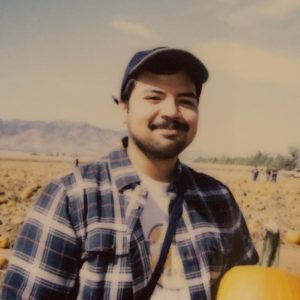 Procurement Officer
Angel grew up in Southern California and soon after graduating highschool he joined the AirForce and moved to Arizona in 2013. Angel has worked in different sectors of the logistics field since separating in 2019, and now has close to 10 years of supply/logistics experience working with both military and civilian organizations. He has seen plenty of bizarre things in his career, as well as met many great people, and he looks forward to continuing that trend working with the Arizona Historical Society. When Angel's not working he likes to spend time with his partner Rhi, have game nights with friends, paint, and do his absolute best to keep plants alive.