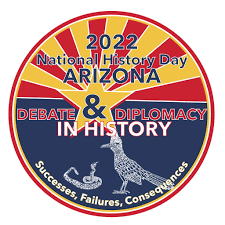 The National History Day 2022 Contest Results Are In…
A National History Day season for the history books! Arizona students stayed committed to their NHD projects despite facing an ever-changing NHD landscape! The theme for 2022 was Debate and Diplomacy in History: Successes, Failures, and Consequences.
Congratulations to the 43 students from Arizona representing 28 entries that were promoted to the national contest. They competed against over 3,000 students from all over the world!