Strategic Plan

View the Arizona Historical Society Strategic Plan
View the Arizona Historical Society Agency Summary Strategic Plan
The Arizona Historical Society has identified five strategic goals that are critical to the fulfillment of our mission. These goals, as well as the related strategies and objectives, are the drivers for everything that we do.
Annual Report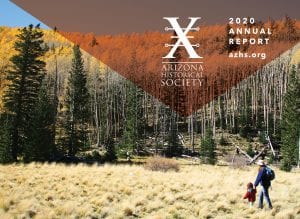 2018-2019 Annual Report PDF – 2018-2019 Online Publication
AHS celebrates and is deeply appreciative of its members, donors, and volunteers who so generously support us.