Pioneer Museum
Pioneer Museum is Temporarily Closed.
On Select Dates, the Pioneer Museum will be Open and Free to the Public when they are Listed Below.
There are no events on the calendar at this time.
There are no events on the calendar at this time.
Featured Exhibits
Ready to Launch: Arizona's Place in Space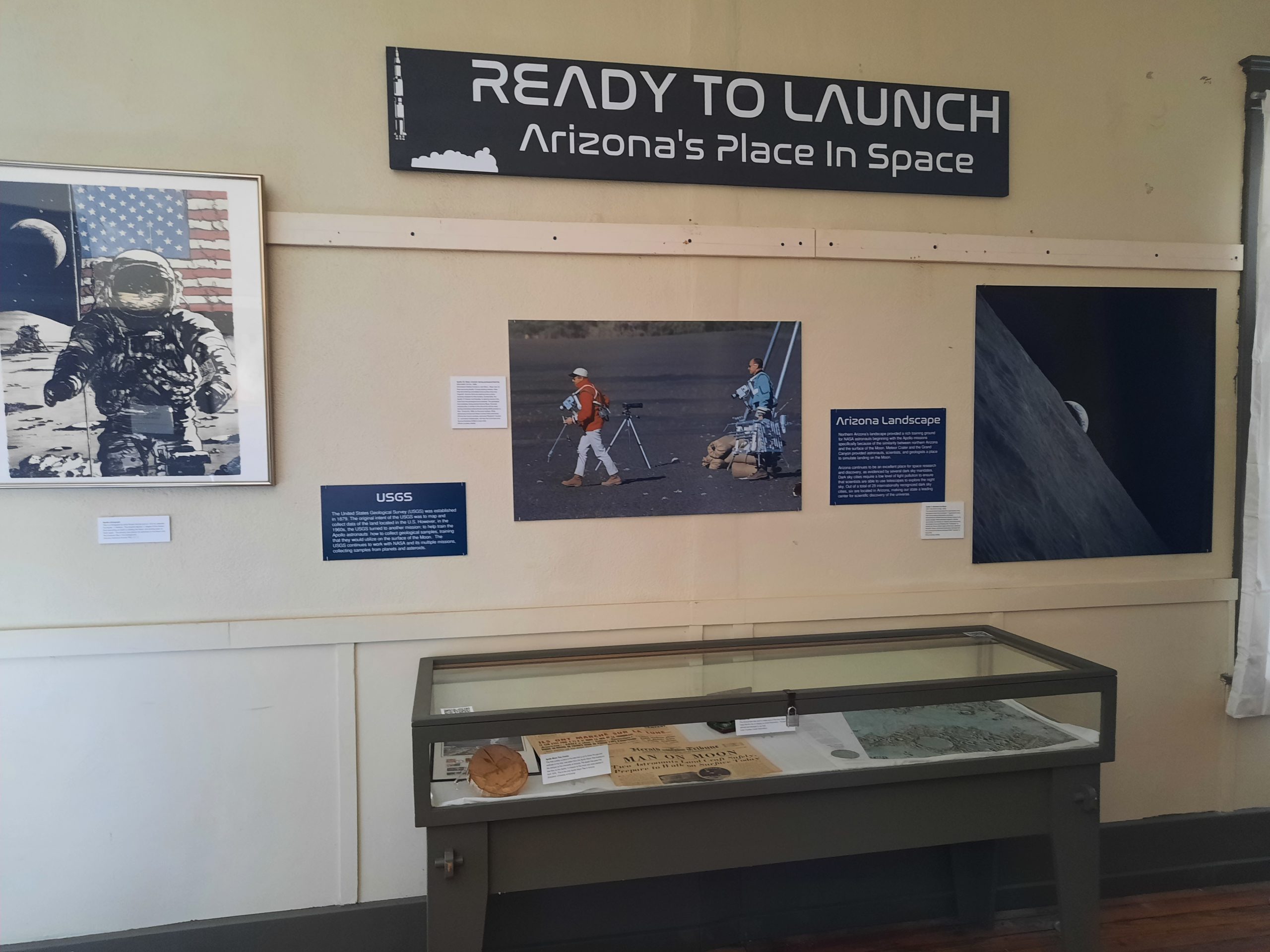 Arizona has played a large role in America's space program. From training the Apollo astronauts to designing the uncrewed missions of today, Arizona has been at the forefront of space exploration. This exhibit tells the story of Arizona's place in space.
Lunar Legacy Geocache Challenge
Attention geocachers! Explore the Flagstaff Lunar Legacy and find our 5 caches placed by AHS across Flagstaff. Discover what's hidden near you! You can choose your own adventure!
Permanent Exhibits
The Hospital
Inside what was once the hospital's operating and recovering rooms, you will find information about how the indigent were cared for at the Poor Farm from 1908 until the 1930s.
Becoming Flagstaff: Stories from the High Country
Discover the history of Flagstaff's beginning, growth, and ongoing cultural evolution. Find artifacts and stories from Indigenous peoples, transcontinental travelers, homesteaders, Great Migrators, and immigrants from across land and sea.
The Grounds
Visitors are introduced to the Pioneer Museum by two impressive artifacts: a 1929 Baldwin articulated locomotive used in logging operations with tender and log car and a Santa Fe RR caboose dating from the 1940's. Visitors can enter the caboose and view an exhibit on the train personnel who would have lived in it when it was riding the rails. The historic 1908 Doney Cabin was relocated to Pioneer Museum from east of Flagstaff. Visitors can explore the one-room cabin and learn about Ben Doney, the colorful local character who built it. The grounds also house our heirloom garden, a 1915 Model T, many pieces of farm equipment, a chuck wagon, and a La France fire engine that saved Riordan Mansion from a devastating fire in 1921.
Education
School field trips and group tours at all Arizona Historical Society Museums are currently on hold. Please use the form below to contact our Museum Educators to ask questions, discuss options for virtual classroom visits, and find resources.
Education Team Contact Form
Facility Rental Program at Pioneer Museum in Flagstaff
On a forested terrace overlooking Fort Valley Road, the Pioneer Museum property offers a rustic, down-home backdrop for your special event. Whether you are looking for a country barn setting or an outdoor experience among the ponderosa pine trees and homestead-era cabins, the museum, built in 1908 as the Coconino County Hospital for the Indigent, and its 3-acre grounds provide an intimate, country feel to any life celebration. The Pioneer Museum is perfect for small gatherings of up to 60 people.
Visit our Facility Rentals Guide for more details.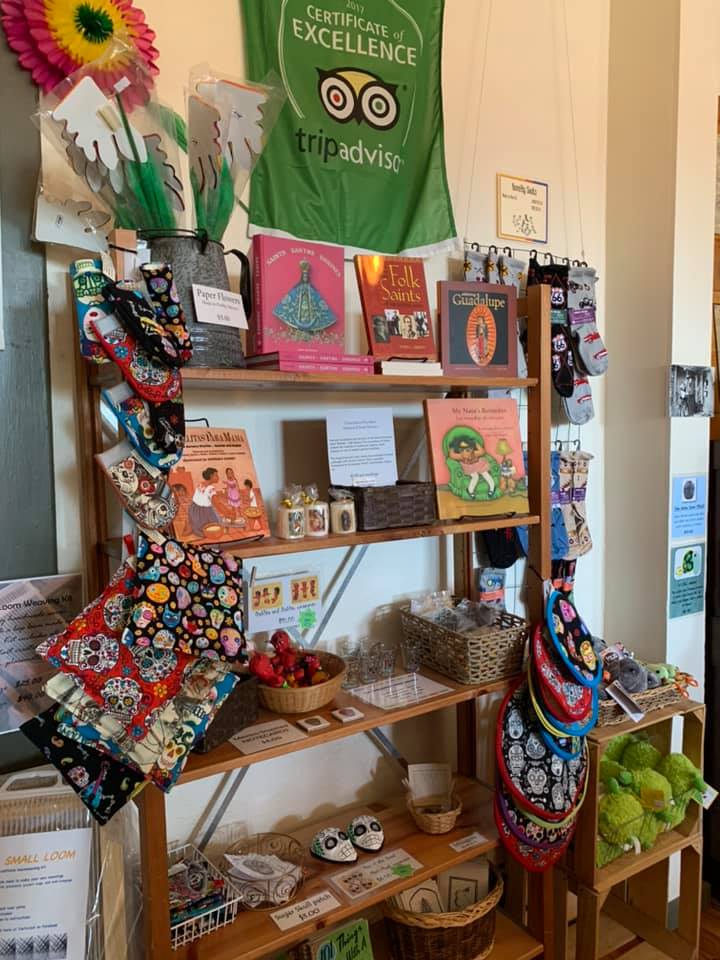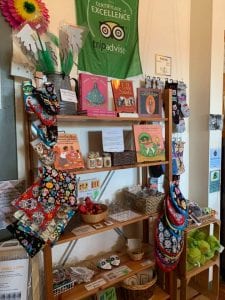 The Pioneer Museum Gift Shop offers the perfect gift or souvenir. Step into the past with old-time toys or stay contemporary with a remembrance of one of our current exhibits. We offer something for every age group and interest. Heck, we'll even sell you a beer or glass of wine!
Sponsors
Pioneer Museum is supported in part by a grant from the City of Flagstaff and the Flagstaff Arts Council. Education programs at Pioneer Museum are supported in part by the Northern Arizona Pioneers' Historical Society with a grant from the Arizona Community Foundation of Flagstaff.