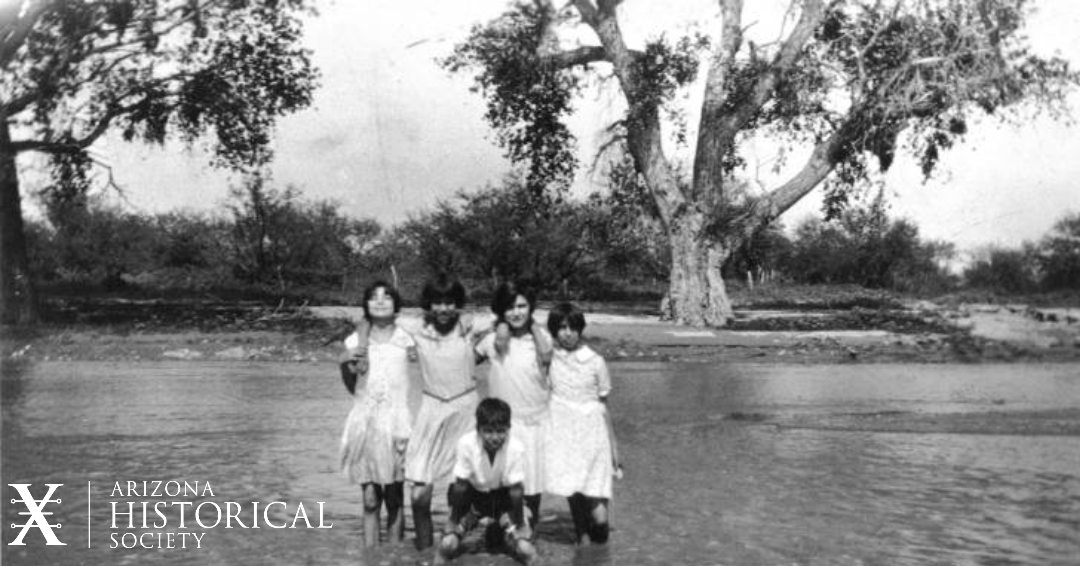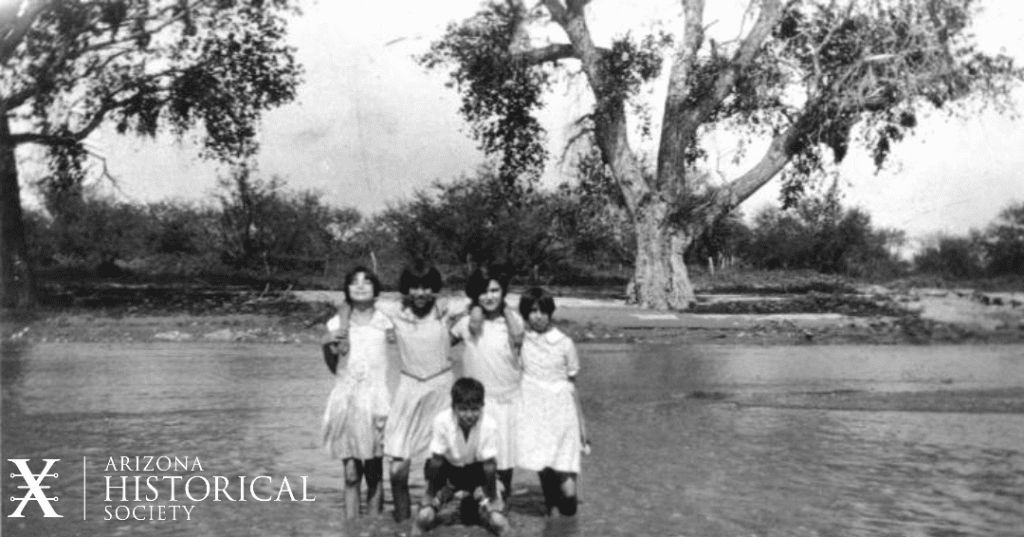 Today is Día de San Juan, or the Feast of St. John the Baptist. In addition to being an important feast day for Catholics, Día de San Juan also marks the beginning of monsoon season. There are a few possible origin stories for the connection between St. John and the monsoons: one suggests that Francisco Vasquez de Coronado declared June 24th a day of rain in the desert after he prayed for, and received, rain. Another story argues that it was actually a 17th century Mexican priest who connected St. John to the monsoon when the priest traveled to drought-stricken Chihuahua and prayed for rain. The rain fell in a torrential downpour on June 24th.
For centuries, Día de San Juan has been an important day for people living on the land we call Tucson. It is believed that water is particularly holy on this day, so mothers living near the Santa Cruz River or the acequias (open communal irrigation canals) that fed from it would bathe their children in the waters. People would also pray for rain and have their crops blessed by local priests. Large public celebrations with food, music, and dancing became an essential part of the holy day. Public celebrations of Día de San Juan ebbed and flowed as the waters of the Santa Cruz changed due to groundwater pumping and urbanization. There were attempted revivals throughout the 1960s and 1970s, but it wouldn't be until the 1990s when big public celebrations of Día de San Juan returned. In 2019 Día de San Juan celebrations were especially powerful—it was the same day that the Santa Cruz River Heritage Project launched, returning 2.8 million gallons of water to the riverbed. In the year since the water has returned to the river, plants and wildlife have flourished once again in the Santa Cruz. 
Image: AHS Collections Urias and Castelan Children at the Santa Cruz River, circa 1925 from the Mexican Heritage Project. Visit the Mexican Heritage Project digital collection to see more.