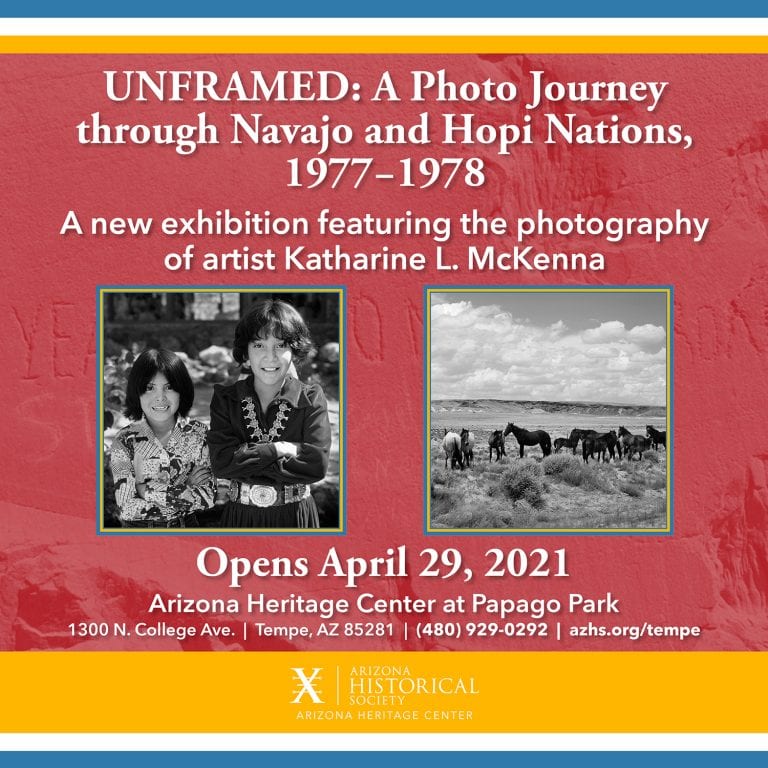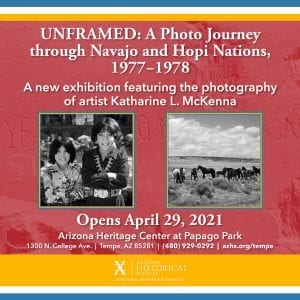 The Arizona Heritage Center at Papago Park is excited to announce a new exhibition featuring the photography of contemporary artist Katharine L. McKenna. During her gap year from college in upstate New York, McKenna spent the summers of 1977 and 1978 volunteering at the Museum of Northern Arizona in Flagstaff. While there, she assisted the museum in collecting woven rugs, pottery, baskets, and jewelry for the museum's annual Navajo Arts and Crafts Show. She documented her experience by journaling and taking photographs of the 24 trading posts she visited, the people she met, and the countless miles she traveled through the Navajo and Hopi Nations in Northern Arizona. 
McKenna shares, "As a curious 19-year-old, I considered my experience on the Navajo and Hopi Nations to be one of the greatest adventures of my life. I am glad I kept all my negatives, even throughout the transition to the digital age. I have lived in California, New Jersey, Colorado, Arizona, and New York, and through the years of moving around, I managed to safekeep these negatives in a notebook. As they come to life in this exhibition, I am excited to share them with the public. I hope that visitors will be able to see what the reservations were like in the 70s." 
This exhibition features McKenna's black and white images and Native American artifacts from the Arizona Historical Society Collections. Visitors can travel along with McKenna and read excerpts from her journal that she kept during this time period.
"Unframed: A Photo Journey through Navajo and Hopi Nations, 1977-1978" opens April 29, 2021 at the Arizona Heritage Center at Papago Park. The Museum is open Tuesday through Saturday, 10:00 a.m. to 2:00 p.m. For tickets and more information, call 480-929-0292 or visit https://arizonahistoricalsociety.org/tickets/.