"Ready to Launch: Arizona's Place in Space" opens May 20, 2021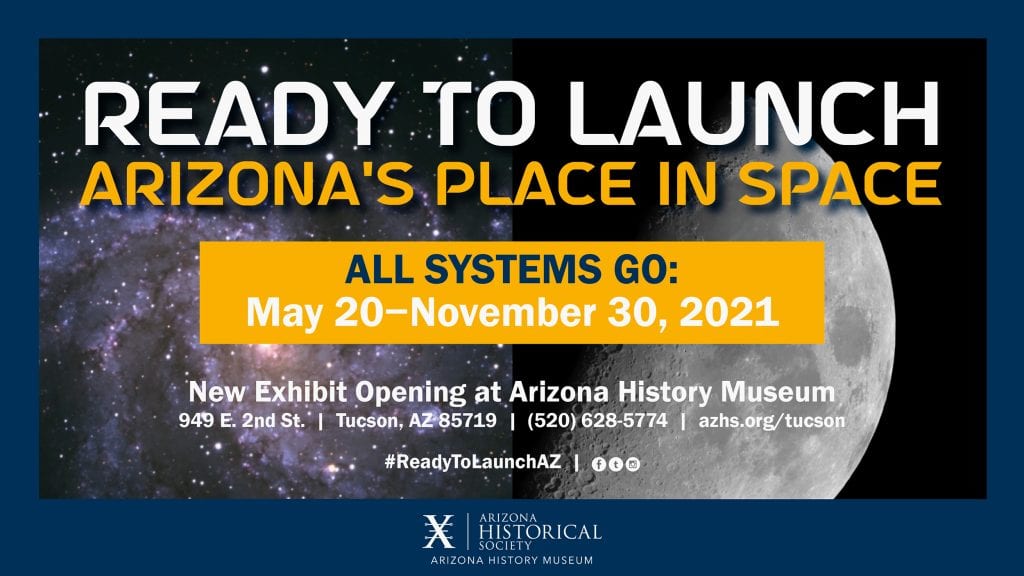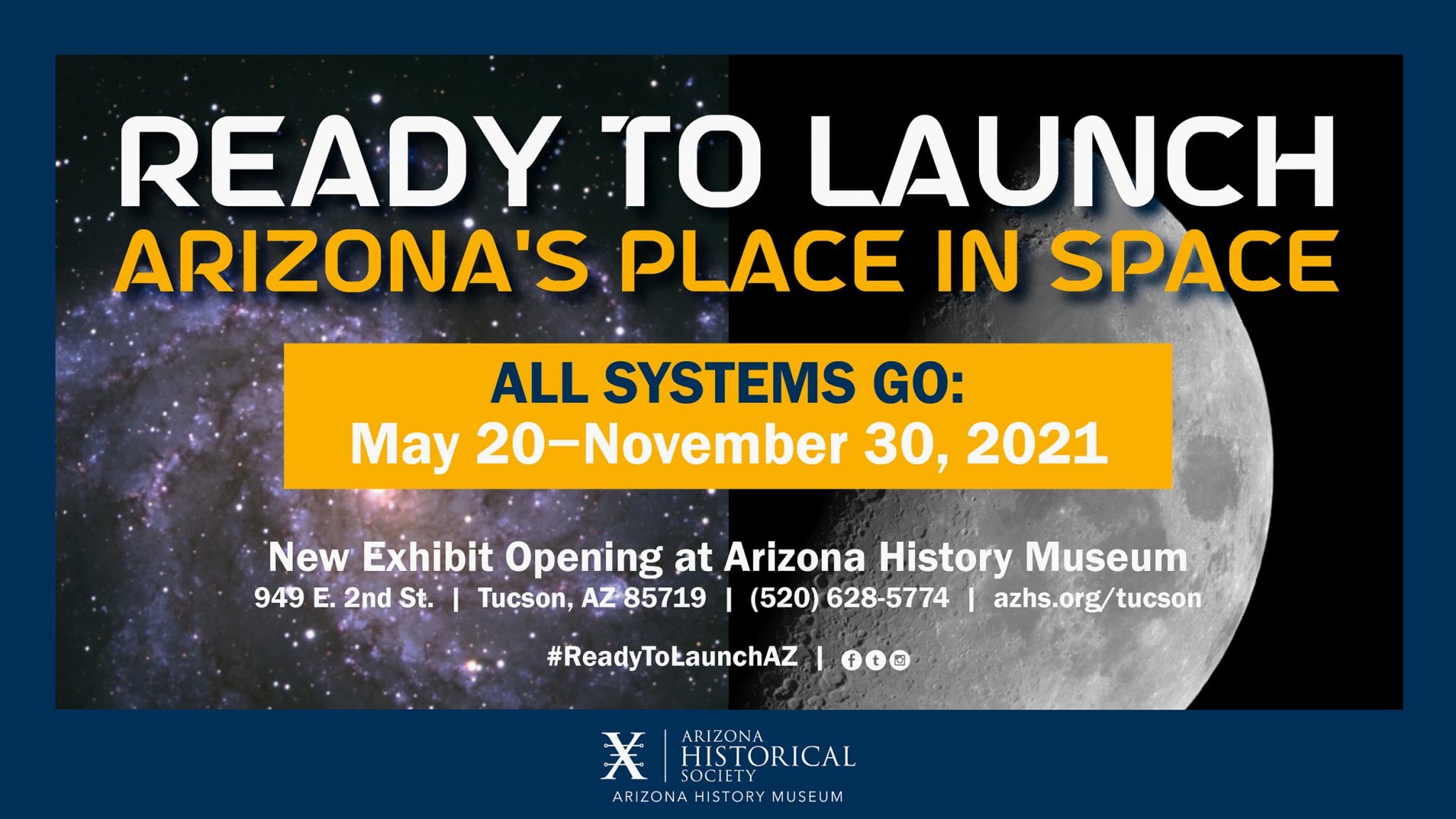 Start the countdown! "Ready to Launch: Arizona's Place in Space" is coming to the Arizona History Museum in Tucson. This new exhibition investigates the impact that the people, landscape, and universities in Arizona have played in space exploration. "Ready to Launch: Arizona's Place in Space" will  open Thursday, May 20, 2021, and run through  November 30, 2021.
From capturing the first image of a black hole to creating and hosting telescopes to sending multiple missions to Mars, Arizona has been at the forefront of space discoveries and NASA missions for decades. 
Shannon Fleischman, Head Museum Curator with the Arizona Historical Society shared, "Exploring space captivates and inspires us all. 'Ready to Launch' is a unique and exciting exhibition that encourages visitors to celebrate the triumphs that Arizonans have made towards space research and exploration. We can't wait for visitors to see the Apollo mission suit from NASA, uncrewed mission crafts, and photographs of the farthest reaches of our galaxy. This exhibition is meant to inspire those from ages 2 to 102 to look up at the night sky with a renewed connection to the humans they share this planet with."
Visitors will discover objects from NASA, Lowell Observatory, Arizona State University, and the University of Arizona, including an Apollo-era space suit, hand-drawn moon maps, and photographs of deep space. Learn about the researchers, astronauts, and scientists who are taking us to the edges of our galaxy and beyond.
The Arizona History Museum is open to the public Tuesday through Saturday from 10:00 a.m. to 2:00 p.m. at 949 E. 2nd St. in Tucson. Free validated parking is available at the Main Gate Garage, one block from the museum (815 E. 2nd Street). Purchase tickets at azhs.org/tickets.  

"Ready to Launch" is sponsored by Paragon Space Development Corporation and supported by Arizona Humanities and Albertsons. Special thanks to Arizona State University, the University of Arizona, Lowell Observatory, USGS, and NASA Johnson Space Center.
Museum Location
Arizona History Museum
949 E. 2nd St.
Tucson, AZ 85719
520-628-5774
Museum Hours
Tuesday – Saturday
10:00 a.m. to 2:00 p.m.
Media Contact: Marilyn Murphy, Communications Manager, [email protected], 480-387-5357