11jun4:00 pm5:00 pmSmithsonian Online Event! Illegal to Be You: Gay History Beyond Stonewall with Katherine Ott
Event Details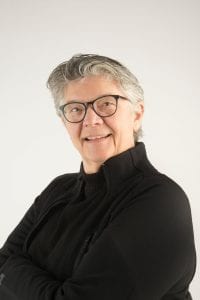 On Thursday, June 11, 2020, 4:00 PM Arizona time, the Senator John Heinz History Center, in collaboration with Smithsonian Affiliations and the Smithsonian's National Museum American History will present a special online lecture- Illegal to Be You: Gay History Beyond Stonewall. The event will be a simultaneous broadcast to Smithsonian Affiliate partners across the U.S. including the Arizona Historical Society.
FREE Event! CLICK HERE to RSVP online to receive the Zoom viewing information.
Katherine Ott, curator and historian at the Smithsonian's National Museum of American History, will give a special evening program in celebration of Pride Month. Ott will discuss her work curating Illegal to Be You: Gay History Beyond Stonewall, an exhibition currently at the National Museum of American History that commemorates the 50th anniversary of the Stonewall uprising and other pivotal moments in the modern LGBTQ+ civil rights movement.
Note: Smithsonian museums in the Washington, DC, metropolitan area and in New York City, including the National Zoo are temporarily closed at this time.
View the exhibition online– https://americanhistory.si.edu/illegal-to-be-you
Smithsonian Pride Alliance: https://www.si.edu/events/pride
Katherine Ott is a curator and historian in the Division of Medicine and Science at the Smithsonian's National Museum of American History. She works on the history of medicine and the body, disability and bodily difference, and LGBTQ history, among other topics. She has curated exhibitions on the history of disability, HIV and AIDS, polio, acupuncture, and medical devices for altering the human body. Her most recent web exhibition is "EveryBody: An Artifact History of Disability in America." The author of "Fevered Lives: Tuberculosis in American Culture since 1870" (1996), she co-edited "Artificial Parts, Practical Lives: Modern Histories of Prosthetics" (2002) and "The Scrapbook in American Life" (2006), and is currently finishing a monograph about some of the major issues involved in interpreting historical objects. She also teaches graduate courses in material culture at George Washington University.

About Smithsonian Affiliations
Smithsonian Affiliations creates long-term relationships with museums and other cultural and educational organizations to fulfill the Smithsonian's mission, "the increase and diffusion of knowledge." Like the Smithsonian, Affiliates are committed to education and public service, and work in collaboration with the Smithsonian to catalyze critical conversations in their communities and help their audiences better understand the world around them. For more information about Affiliations, visit https://affiliations.si.edu/.
About the National Museum of American History
Through incomparable collections, rigorous research and dynamic public outreach, the National Museum of American History explores the infinite richness and complexity of American history. The museum helps people understand the past in order to make sense of the present and shape a more informed future. For more information, visit https://americanhistory.si.edu.
Time

(Thursday) 4:00 pm - 5:00 pm