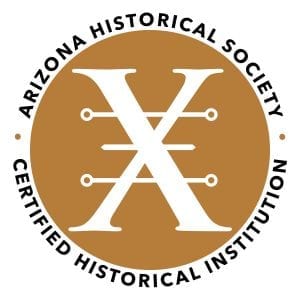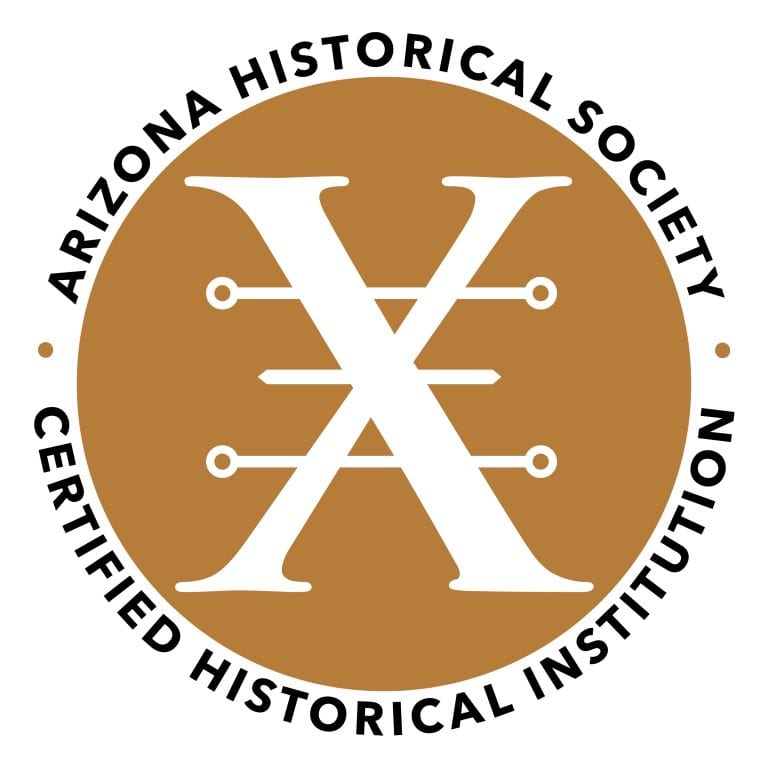 Arizona Historical Society Invests in Arizona History
$38,000 in Grants Awarded to 24 Local Historical Societies and Museums
The Arizona Historical Society is proud to announce $38,000 in grant awards to 24 local historical societies and history museums. This annual grant program supports preserving, interpreting, and promoting Arizona history with Certified Historical Institutions across the state.
This year's grant awards include equipment for the Colorado River Historical Society and Museum to preserve and protect archival materials from the Bullhead City and Tri-state area, an exhibit display about the Historic Steam Pump Ranch for the Oro Valley Historical Society, and interpretive panels examining life on the banks of the Lower Verde River in the 1800s at the River of Time Museum in Fountain Hills.
Arizona Historical Society Executive Director Dr. James Burns shared, "Congratulations to this year's grant recipients. AHS is dedicated to connecting people through the power of Arizona's history and supporting historical organizations across the state. The pandemic has continued to affect museums and historical societies, and these grants help support the ongoing preservation and sharing of Arizona's rich history."
The Certified Historical Institutions (CHI) program is designed to support historical museums and organizations across the state of Arizona in their efforts to collect, preserve and share Arizona's rich history. This program is open to brick-and-mortar facilities as well as historical organizations that fulfill certain requirements related to the preservation and sharing of Arizona history. All CHIs must earn certification guided by standards and best practices established by the American Association for State and Local History and the American Alliance of Museums. 
2021 Certified Historical Institution Grant Awards List
Arizona Railway Museum – $2,000.00

Bisbee Mining and Historical Museum – $1,400.00

Cave Creek Museum – $1,339.00

Clemenceau Heritage Museum/Verde HS – $1,600.00

Colorado River Historical Society – $2,000.00

Desert Caballeros Western Museum – $1,200.00

Eastern Arizona Museum/H.S. of Graham Co – $1,000.00

Fort Tuthill Military Museum – $1,000.00

Gila County Historical Society – $2,000.00

Heritage Square Foundation – $2,000.00

Irish Cultural & Learning Foundation – $2,000.00

Lake Havasu City Historical Society & Museum of History

– $800.00

Litchfield Park Historical Society

Maricopa – $2,000.00

Oro Valley Historical Society – $1,000.00

Pleasant Valley Historical Society – $1,000.00

Postal History Foundation – $1,915.00

Presidio San Agustín del Tucson Museum – $2,000.00

River of Time Museum – $2,000.00

Sedona Historical Society/Sedona Heritage Museum – $1,710.00

Southern Arizona Transportation Museum – $1,974.00

Sun Cities Historical Society/Del Webb Sun Cities Museum – $2,000.00

Sunnyslope Historical Society – $1,998.00

Vail Preservation Society – $1,000.00

Verde Valley Archaeology Center – $1,064.00
Media Contact: Tawn Downs, Vice President, Marketing, Communications, & Revenue Enhancement
480-387-5368, [email protected]