"This exhibit of humanity is hauntingly beautiful," Kyle Morey, AHS Development Director said while speaking to the consulate of Mexico, Rafael Barceló Durazo, during Arizona Historical Society's closing ceremony for Los Desconocidos: The Migrant Quilt Project. "The artifact that wrings my heart is a little girl's blue-jean skirt with the label: 'suenos de caramelos' which means 'candy dreams' or 'sweet dreams'".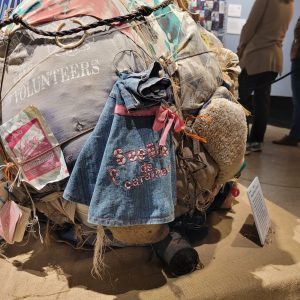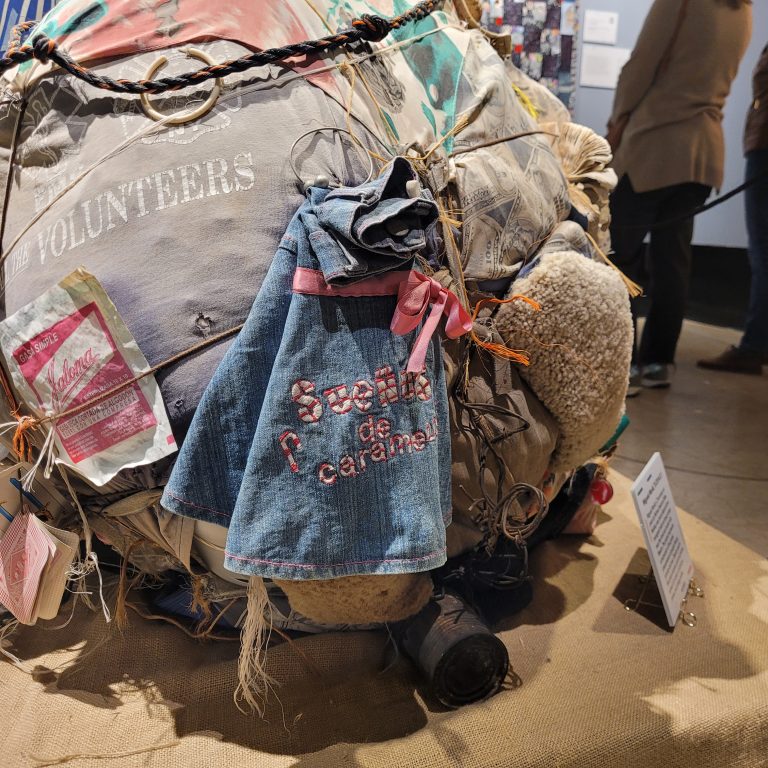 "Founded in Tucson in the mid-2000s, The Migrant Quilt Project memorializes the stories of migrants who died seeking refuge in the United States," Vanessa Fajardo, the AHS curator for this exhibit, shared with students from the University of Arizona who were also in attendance at the closing event. "It is a collaborative effort between artists, quiltmakers, and activists to document the names and number of lives lost each year in the deserts of the borderlands."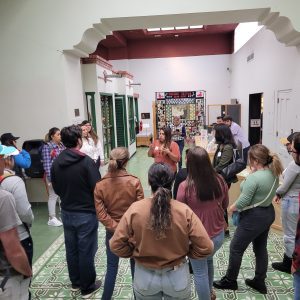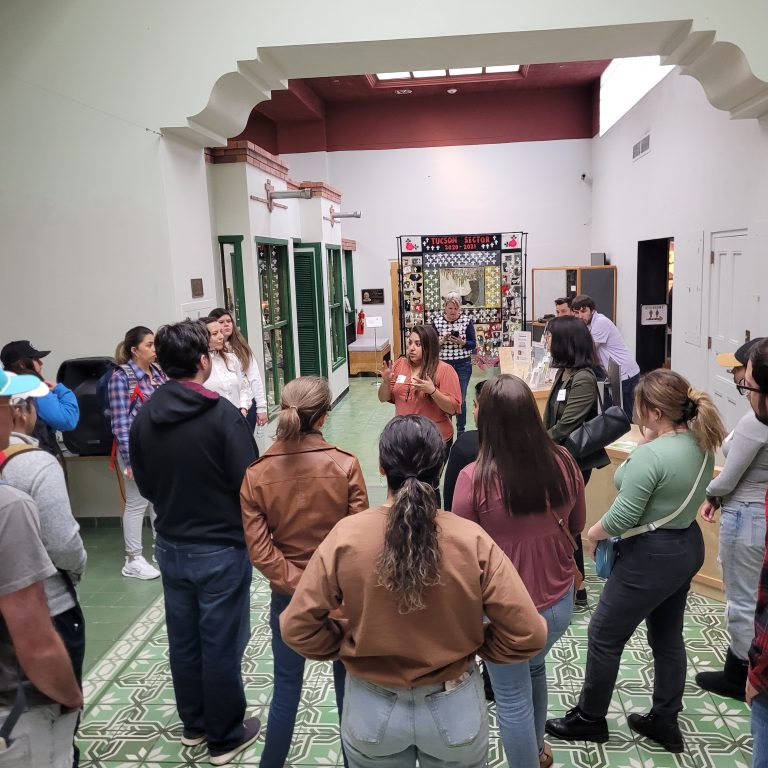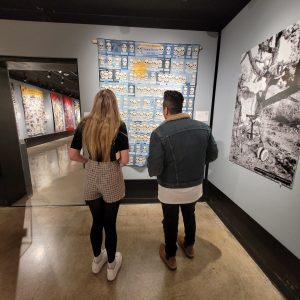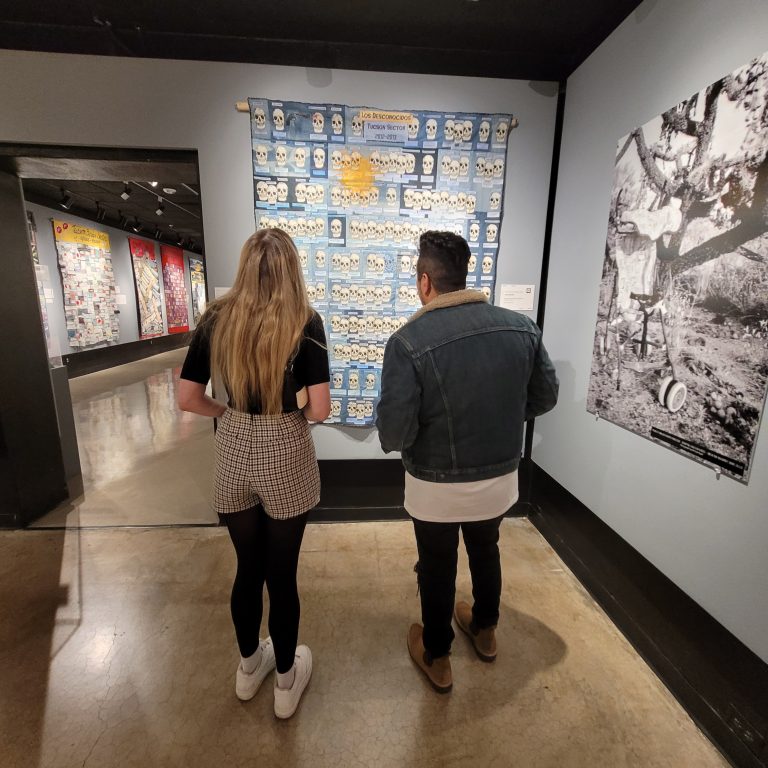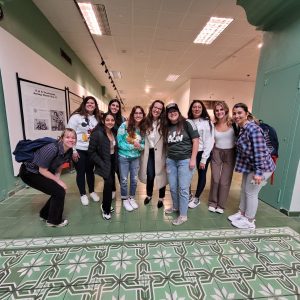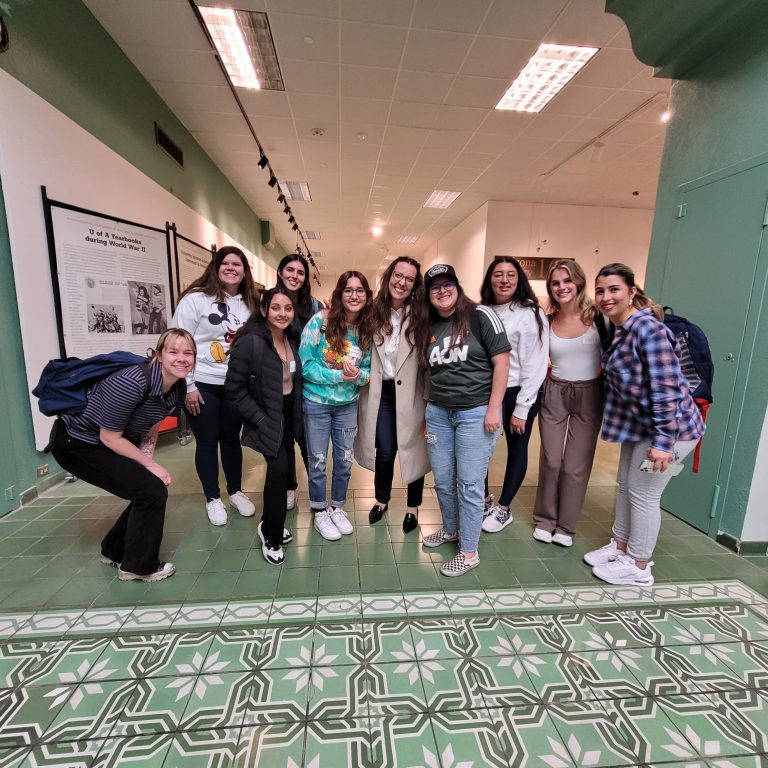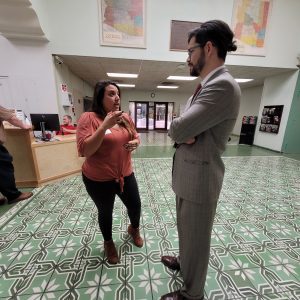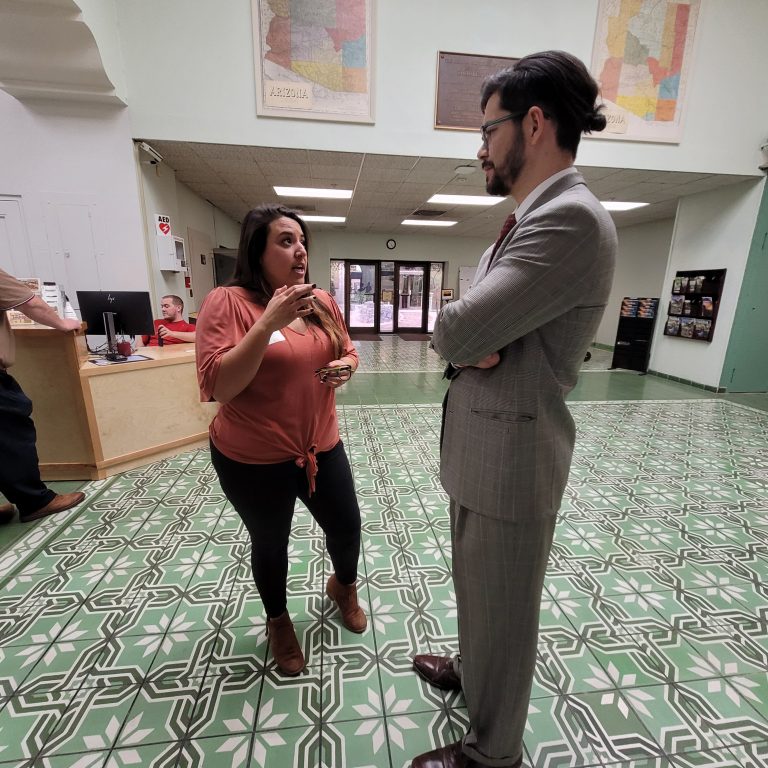 According to The International Quilt Museum: "Between 1997 and 2017, U.S. Border Protection reported more than 2,700 deaths in the Tucson Sector. Human remains that cannot be identified are labeled "unknown" or desconocido in Spanish. The Migrant Quilt Project calls attention to the humanity of those who die trying to cross the Mexico-U.S. border—the would-be immigrants whose names and personhood are often missing from abstract conversations about illegal immigration."
Los Desconocidos: The Migrant Quilt Project opened at the Arizona History Museum in Tucson on January 20, 2022 and ran until February 28, 2023 when a special closing ceremony was held in partnership with the Tucson Hispanic Chamber of Commerce.
View pictures of both the closing event and the exhibit
HERE
.