Thank you for attending the Arizona Historical Society's Annual Membership Meeting.
Please enjoy the recording and presentation.
2021 Annual Membership Meeting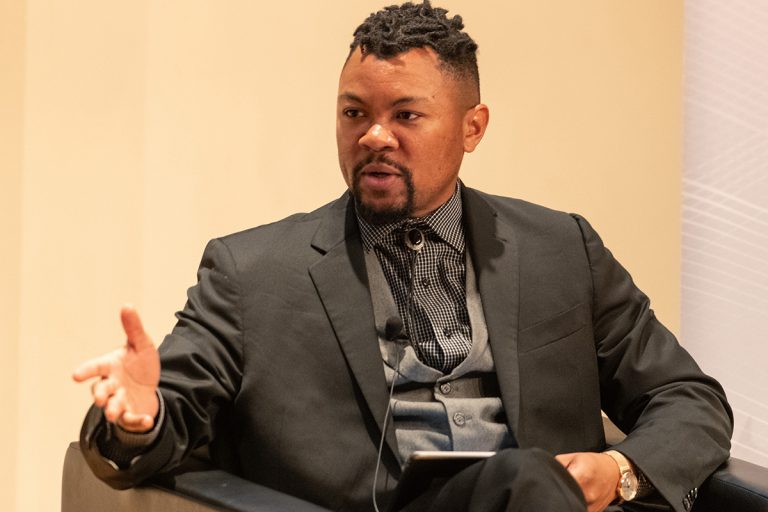 Featured Speaker: Dr. Anthony Pratcher II
Diggin' in the Crates: The Role of Community Archives in Suburban History
Historians try to represent the past as experienced by the people who lived it – as opposed to through the lens of our present reality. However, academic scholars struggle to identify sources that document everyday experiences in suburban communities. Suburban Phoenix has transformed Arizona, primarily rural at the time of the Great Depression, into one of the most urbanized states in the Union. This talk illuminates the historical experience of Women's Auxiliaries at the Maryvale Community Hospital to show the relationship between healthcare and suburbanization after World War II. Community archives – like those at local historical societies – are critical for understanding suburban history; however, academic historians often overlook these sources in lieu of research materials housed at large repositories. The scholarly intervention in this narrative was made possible with archival materials stored at the Glendale Arizona Historical Society and shows how community archives are critical sites for future scholarship on suburban history.
Dr. Anthony Pratcher II is a Lecturer and Honors Faculty Fellow in Barrett, the Honors College, at Arizona State University. He was awarded a B.A. in History from Howard University and a Ph. D. in American History from the University of Pennsylvania. His scholarship uses oral interviews, census data, and archival collections to explore how urban policies influence community formation in the metropolitan Southwest. He co-edited a textbook on planning history, Planning Future Cities (Dubuque, IA: Kendall-Hunt, 2017), with Dr. Walter Greason and has been published by Pennsylvania Magazine of Biography and History, Southern California Quarterly and Technology and Culture. His research has been funded by an NEH/ODH Fellowship on Space and Place in Africana/Black Studies and by the Center for African American Urban Studies and the Economy at Carnegie Mellon University. He serves as Secretary for the George Washington Carver Museum and Cultural Center in Phoenix. 
Questions? Contact [email protected] or 480-387-5359.