14nov6:00 pm8:00 pmNappy Edges and Goldy Locks: The Race and Gender Politics of Hair
Event Details

For African Americans, attitudes toward and responses to hair go beyond "big hair" and a "bad hair day." Nappy Edges and Goldy Locks examines the complex racial and gender identity politics of head hair. From Barbie, Britney, and Rapunzel to Pocahontas and Beyoncé`, Dr. Lester shows how a national controversy was generated around the issue of African American hair in a children's book, Carolivia Herron's Nappy Hair, and how the issue of hair is central to certain ideals of beauty and femininity.

Join Dr. Neal A. Lester for an interactive presentation that uses dolls, folklore, music, literature, advertisements, and commercials to interrogate the extent to which African Americans have and have not moved from internalized problematic notions of "good" and "bad" hair. Dr. Lester's talk ultimately reminds us that everyone has a hair story that connects us to each other.

Dr. Lester is a Senior Sustainability Scholar at the Julie Ann Wrigley Global Institute of Sustainability, Foundation Professor of English in the Department of English and College of Liberal Arts and Sciences, and Founding Director of Project Humanities at Arizona State University.

Thursday, November 14th

6:30pm – 8:00pm

View the exhibit A Place for All People 6:00-6:30pm

Free Event


In partnership with Project Humanities at Arizona State University.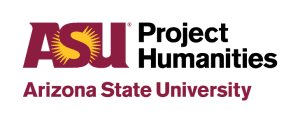 More info: https://projecthumanities.asu.edu.

RSVP to [email protected] or 480-929-0292
1300 N COLLEGE AVE| TEMPE, AZ 85281 | 480- 929-0292
Time

(Thursday) 6:00 pm - 8:00 pm